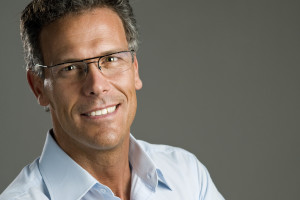 Statistics from the leading plastic surgery associations show that male plastic surgery is on the rise. The American Society of Plastic Surgeons highlighted this in their 2014 report on plastic surgery, noting that more than 13 percent of plastic surgery patients are men. This is a trend that South Florida Center for Cosmetic Surgery has seen crop up in our own practice. Here, our team explains a few of the reasons why more men are pursuing plastic surgery.
To Look As Young as They Feel
Men in their 30s, 40s, 50s and even 60s are more active than ever. They exercise regularly and follow a healthy diet to maintain a great physique. However, time marches on, and aging can leave its mark, especially on the facial features. The motivation to look younger in the face can come from several places, including competition in the workforce, re-entry into the dating pool after divorce or simply the personal desire for greater confidence.
To combat wrinkles, fine lines and other common signs of aging, many of our male patients seek facelift or eyelid surgery. These procedures rejuvenate the face so it reflects a youthful, active spirit. Non-surgical treatment alternatives, such as Botox or dermal filler injections, can have similar anti-aging effects with minimal downtime — perfect for the busy father or business executive.
To Refine Their Physique
Some men work out regularly and eat well, but have unwanted fat in an area of their body that won't respond to diet and exercise. Popular examples include the "spare tire" around the middle and enlarged male breasts. Body contouring treatment with liposuction or male breast reduction are great ways to eliminate unwanted body fat and create a more masculine-looking physique.
To Correct a Troublesome Feature
Another common reason men pursue plastic surgery is to fix an inherited feature that has caused life-long embarrassment (e.g., a crooked nose, oversized ears). These men are tired of feeling self-conscious and want a permanent solution. Rhinoplasty is a popular option to improve the shape, size and features of the nose, and otoplasty to correct oversized or protruding ears.
Learn More about Plastic Surgery for Men
South Florida Center for Cosmetic Surgery welcomes all men who want to explore their surgical and non-surgical treatment options. Our plastic surgeons understand the male aesthetic and the desire for subtle, natural-looking results — men never want to look like they've had surgery — and our results reflect that.
We would be happy to discuss your personal needs and goals during an informative consultation. Please call us today at (954) 565-7575 to make an appointment.