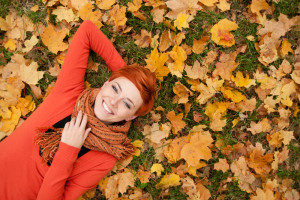 If the scorching, busy summer has left you feeling frazzled or frumpy, consider turning over a new leaf with cosmetic enhancement. The South Florida Center for Cosmetic Surgery team offers a range of non-surgical facial rejuvenation treatment options to refresh your appearance with minimal recovery and no discomfort. You'll be back to school or work in no time, looking and feeling your absolute best.
What Facial Rejuvenation Can Improve
Depending on the specific treatment, facial rejuvenation can improve the appearance of areas affected by sun exposure, aging and hereditary factors. This includes the following conditions:
Texture irregularities – wrinkles, fine lines, scars
Pigmentation – sun spots, age spots, freckles
Vascular lesions – visible blood vessels, blood blisters, flushed face/redness
Loss of skin elasticity and healthy tone
Suggested Treatments
Injectables are a great way to minimize signs of aging and restore a youthful quality to the face. Botox and dermal filler products can be injected into specific points around the face to smooth wrinkles, fine lines and facial folds. Treatment is quick, minimally invasive and produces great results with no related downtime.
Laser skin resurfacing also reduces the appearance of wrinkles and fine lines (as well as hyperpigmentation and areas of sun damage), but using a different method. A laser gently removes the outer layers of skin to reveal fresh, healthy skin underneath.
Another popular laser rejuvenation procedure is the Affirm laser facelift. The Affirm laser improves the tone, texture and pigmentation of the skin by stimulating collagen remodeling in the targeted areas. With increased collagen production, the skin looks and feels smoother and firmer.
Chemical peels deliver incredible anti-aging results. A peel involves the application of a chemical solution to the face, neck, chest, hands, legs or arms; the solution causes the top layer of skin to peel away and reveal new, smoother skin. This alternative to laser treatment reduces fine lines, age spots, scars and wrinkles.
Get Your Personalized Facial Rejuvenation Treatment Plan
Do you want to fall in love with your skin again? If so, consider one of our non-invasive facial rejuvenation treatment options. Contact South Florida Center for Cosmetic Surgery at (954) 565-7575 to learn more about how we can help you look and feel beautiful.