Botox Fort Lauderdale
Schedule Your Botox Appointment


At South Florida Center for Cosmetic Surgery, our plastic surgeons see a lot of patients that have noticeable signs of aging, but don't need facelift surgery quite yet. For these patients, Botox treatment is the perfect solution. It is simple, yet effective. The cosmetic injectable minimizes facial lines and wrinkles and restores a youthful quality to the face*, yet treatment doesn't require the time and financial commitment of surgery. Results last temporarily and can be maintained with regular treatment *.
Botox is designed to treat dynamic wrinkles that are caused by continual frowning, squinting and furrowing of the brows. It relaxes the facial muscles around the eyes and brows, preventing them from contracting and causing wrinkles. Botox has enabled thousands of our patients to enjoy a smoother and more youthful facial appearance *.
For proof, see examples of real Botox patients to the right side of this page.
In addition to fighting wrinkles, Botox is also FDA-approved for the treatment of severe underarm sweating. This is an attractive option in a warm climate like ours.
Noticeable Results for a Great Value
If you want maximum impact at a great value, Botox might be right for you. The injections can be administered in our office in mere minutes, and are not painful (numbing medication improves patient comfort). As soon as the Botox is injected into selected facial muscles, it paralyzes the nerve controlling the muscle. The overlying wrinkles and lines disappear, and the face instantly looks younger and more attractive. The results usually last three to four months*.
Compare that to facelift surgery, which necessitates a few weeks of prep and recovery, and is usually associated with mild post-operative discomfort. Botox is the better value for your money, and our patients would agree *.
Our Approach to Treatment
Botox treatment requires extreme precision and skill. The person administering the injections must have a clear idea of the patient's facial anatomy and musculature, and be able to isolate the muscles that cause wrinkling.
Also, moderation is important. Injecting too little of the product won't make a noticeable difference, and injecting too much of the product could have disastrous consequences (imagine a frozen or surprised facial expression).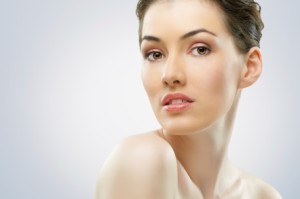 Since our team has been in practice for more than 15 years, we have performed Botox treatment thousands of times. We know how much product to use, and where to inject it for the most beautiful results *. We can provide our patients with a realistic expectation of the results. We can also recommend additional treatments or procedures to enhance Botox results. For example, dermal fillers are great for treating deeper facial folds and adding volume to the lips or cheeks, and filler treatment is often combined with Botox injections *. Or, laser resurfacing and chemical peels can minimize facial lines and wrinkles that are not caused by muscle contractions *.
Botox Recovery
You should avoid lying down for four to five hours after your procedure. Do not touch the area that was treated for at least four hours. Doing so may cause Botox® to spread to other nearby muscles. In addition, your nurse practitioner may recommend that you perform facial exercises that he or she will describe to you.
You should avoid exercise or other strenuous activities for 24 hours after your treatment. However, after that time you should be able to resume your normal activities. Speak with your physician about what he or she specifically recommends for you.
You should begin to notice the results from your Botox® treatment five to seven days after your procedure *. The results you achieve from your initial treatment should last approximately three months *. After this time, you will need to return to your physician for more treatments *. However, research shows that after each Botox® treatment the results tend to last a little longer. Eventually, most patients require treatments only once or twice a year to maintain their desired appearance *.
Botox Risks & Complications
Some patients experience slight, short-term bruising at the injection site. Such bruising is usually minimal and can be easily covered with make-up. On occasion, the toxin can migrate to other muscles and cause weakness, which is temporary. In approximately 1% of patients, Botox® may cause an eyelid to slightly droop or cause facial expressions to be slightly out of balance. However, each of these side effects are short term, lasting only a few weeks at the most.
There have been no reports of damage to the eye or any permanent side effects from Botox® treatments. Discontinuing Botox® treatments will reverse any side effect that may occur from the treatment.
Frequently Asked Questions
Below you will find a list of frequent questions about Botox® Injection from our Fort Lauderdale patients. If you cannot find the answer you are looking for, please write to us, be sure to include the procedure name and your question.
How is the procedure done?
Botox® treatment is a very precise procedure that must be done carefully to be successful. After you've decided on the result you´d like to achieve, specific facial muscles that correspond to the areas you would like to improve are identified. After isolating these muscles, a tiny needle is used to inject a very small amount of Botox. Essentially, Botox® will paralyze the nerve controlling a muscle, which will prevent it from contracting. Since the muscle is no longer able to move, wrinkles will not longer form (your experience may vary)
How do I prepare for this procedure?
First, your physician will take a complete medical history to determine if you are a good candidate for treatment with Botox.
Your physician will then perform a complete facial examination to determine which areas of your face may benefit from Botox. Because Botox® can only treat wrinkles caused by muscle contractions, some facial lines and wrinkles can only be eliminated by chemical peel or laser resurfacing.
You must stop smoking, taking aspirin or taking diet pills at least two weeks prior to the procedure.
How long does the procedure take?
Botox® treatments generally take about 10 minutes and can be performed in your physician´s office.
What form of anesthesia is used?
None. Although some patients prefer to apply a mild analgesic cream 30 minutes before their treatment. This effectively eliminates the slight twinge that may be caused by the fine needles during treatment. Most patients find that applying any form of anesthetic is unnecessary.
Can I return home the same day?
Yes. Treatment with Botox® is a very simple procedure, which allows you to return home immediately after your procedure.
If you would like to learn more about how Botox can help you look younger almost instantly, please contact South Florida Center for Cosmetic Surgery and schedule a personal consultation. Call us at (954) 565-7575 or toll-free at (800) 274-LIPO today.
Disclaimer 
Patient pictures are showing Before and After results are not actual patients – Individual results vary. Client Testimonials are based on personal experience and are the opinion of individual clients. Any claims made on this website are intended to provide information about procedures provided here. Realistic Individual results will be discussed with you based on your information with an initial consult with a doctor or health care professional provided for your free consultation. The information provided is NOT intended as medical advice and is for your general knowledge only.