Affirm Laser Facelift in Fort Lauderdale
You're ready to admit it's time to consider facial rejuvenation, but a facelift? Your busy schedule just won't allow it. Furthermore, you don't think you're quite ready for surgery; even the weekend facelift seems like more than you need at this point.
You'll be glad to know that Fort Lauderdale residents have a face lift surgery alternative with the new Cynosure Affirm™ laser. Now you can get the treatment you've been looking for and go right back to work *. Take the next step: call us at (954) 565-7575 or toll-free at (800) 274-LIPO today to schedule your appointment at the South Florida Center for Cosmetic Surgery.
The Affirm™ laser is a new, non-ablative cosmetic laser designed to deliver microthermal skin rejuvenation through a "mosaic" approach. Its powerful micro lens breaks the laser beam into roughly a thousand points of focus, creating a unique treatment pattern. Rejuvenation of the skin and collagen "remodeling" occur in the micro target areas, while the surrounding areas that receive lower energy promote healing and increased collagen production*.
The Affirm™ laser improves surface skin texture, tone, and pigmentation with the first treatment *. It's effective in reducing wrinkles, acne scars, and large pores. Further treatments stimulate collagen more dramatically, promoting additional improvement in skin tone *. Improvement can continue to build for months after treatment is complete *.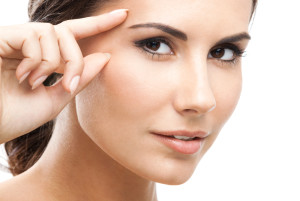 The device is not just for facial rejuvenation. It can also help in other areas of the body, minimizing stretch marks, surgical and other scars, and keloids *.
Because its laser beam penetrates less deeply and causes less trauma, the Affirm™ laser comes closer to delivering on the promise of non-invasive treatment than some other alternatives. The majority of patients need no topical anesthesia at all for their procedure. Most go back to work immediately some wait until the next day. And treatment time typically lasts just a few minutes *.
You may be ready to visit one of our offices for plastic surgery in the future. In the meantime, why not have a facelift during your next lunch hour? Call us at (954) 565-7575 today.
*Disclaimer 
Patient pictures are showing Before and After results are actual patients – Individual results vary. Client Testimonials are based on personal experience and are the opinion of individual clients. Any claims made on this website are intended to provide information about procedures provided here. Realistic Individual results will be discussed with you based on your information with an initial consult with a doctor or health care professional provided for your free consultation. The information provided is NOT intended as medical advice and is for your general knowledge only.