Surgery as Gift for Valentine's Day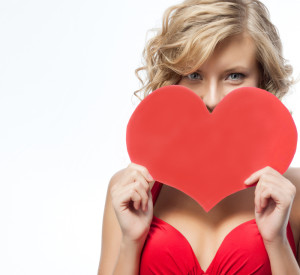 Valentine's Day is nearly here. Are you struggling with what to get your valentine this year? If your loved one has expressed interest in cosmetic surgery, you are in luck. At South Florida Center for Cosmetic Surgery, we think that giving the gift of cosmetic surgery (or a nonsurgical cosmetic treatment) is a unique idea that your special someone will love.
Breast Enhancement
Has your wife or girlfriend expressed the desire to improve the size, shape or sagging position of her breasts? If so, she might appreciate the chance to have breast augmentation or breast lift surgery.
Perhaps your loved one has overly enlarged, pendulous breasts that are causing her pain. In this case, she might appreciate breast reduction surgery to alleviate the emotional and physical discomfort that having excessively large breasts can cause.
In fact, many men also have enlarged breast tissue that causes them embarrassment or physical discomfort. If the man in your life has expressed the desire to improve the look of enlarged male breasts, gifting gynecomastia treatment (male breast reduction surgery) might be your ticket to a fantastic Valentine's Day.
Body Contouring
Aside from cosmetic breast surgery, we offer a wide range of body contouring treatments to help your loved one fine-tune pesky "problem areas." From liposuction to remove stubborn deposits of fat from nearly any area of the body to body lift procedures (such as tummy tuck and arm lift) to eliminate excess skin and repair the underlying tissue structures, South Florida Center for Cosmetic Surgery offers the treatment option that is right for your loved one.
Facial Rejuvenation
Almost everyone desires a more youthful appearance. If your valentine has expressed interest in undergoing facial rejuvenation surgery or perhaps a nonsurgical anti-aging cosmetic treatment, consider treating her or him to facelift, eyelid or brow lift surgery. We also offer a host of nonsurgical treatment options, from BOTOX Cosmetic to laser hair removal, that fits individuals' various aesthetic needs.
An Additional Note
Undergoing cosmetic surgery or even a nonsurgical cosmetic treatment is a highly personal decision. Therefore, you should only give the gift of plastic surgery to a loved one who has explicitly expressed interest in it. Otherwise, you might spend this Valentine's Day in the dog house.
If your valentine has expressed interest in undergoing a cosmetic surgery or a nonsurgical procedure of her or his choice, contact us for more information by calling the South Florida Center for Cosmetic Surgery at (954) 565-7575.