Elderly Patients not a higher risk for Cosmetic Surgery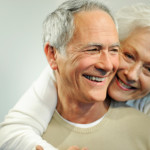 Vanderbilt University Medical Center released a study showing that cosmetic surgery patients over 65 are at no additional risk because of their age. The team at South Florida Center for Cosmetic Surgery found this study particularly interesting, as we encourage adults of all ages to pursue the cosmetic enhancement they desire and deserve.
What the Study Found
The Vanderbilt doctors looked at five years' worth of data from more than 129,000 patients. More than 6,700 of the patients were elderly, with an average age of 69. The younger patients had an average age of 39. The patients underwent procedures including facelift, liposuction and abdominoplasty.
The team concluded that the rate of complications was similar amongst patients younger and older than 65.
"With increasing numbers of elderly patients seeking aesthetic surgery, there is a need to better understand the complications of cosmetic procedures unique to this population. Our study demonstrates that patients over 65 can safely undergo cosmetic procedures with a complications rate similar to younger patients when surgery is performed by a board-certified plastic surgeon," said Dr. Max Yezhelyev, the author of the study.
Dr. Yezhelyev and his team worked with the CosmetAssure insurance company, which provided information on complications based on claims filed around the country.
The complication rate for elderly patients was 1.94 percent; for the younger group, it was 1.84 percent. Patients over the age of 80 showed a complications rate of 2.2 percent.
The rate of complications associated with abdominoplasty showed a slightly bigger difference; elderly patients had a complication rate of 5.4 percent, compared with 3.9 percent for younger patients.
Why People Over 65 Seek Cosmetic Enhancement
According to data from the American Society of Plastic Surgeons, the number of people 55 and older seeking cosmetic procedures is rising. This is a generation that values looking and feeling their best, sources say. There is a big emphasis on staying fit, and cosmetic enhancement can help to complement an active lifestyle.
There are other reasons that people over 55 opt for cosmetic enhancement. Some are re-entering the dating scene after a divorce and need a boost of confidence. Others want to maintain a sense of youthfulness in a competitive job market, or celebrate retirement.
Contact Our Team
Whether you are 25, 45 or 75, if you desire cosmetic enhancement to look and feel your best, contact South Florida Center for Cosmetic Surgery. After learning more about your cosmetic goals and needs, our team can recommend a customized treatment plan. Call (954) 565-7575 today to book an appointment.