We have provided breast lifts to thousands of women who can attest to the life-changing effects of breast lift and the extremely positive experience they have had at our practice. If sagging, shapeless breasts are holding you back from feeling good about yourself, South Florida Center for Cosmetic Surgery can help.
---
Breast Lift Fort Lauderdale Florida

*Promotional Price does not include Anesthesia/Surgeon fees, Contact us by mail or phone *Results may vary in individual cases. *See full disclaimers at the disclaimers area
Your breasts play an essential role in how attractive you feel. They are an integral part of your femininity and sexuality. They give you pleasure and nurse your newborns.
Eventually, your breasts start to sag, due to factors largely out of your control. You can't stop the skin from loosening and the tissue from stretching (thank the effects of pregnancy, nursing, age and gravity for that). At some point, even the most powerful push-up bra won't help, and going bra-less is simply out of the question. You might find your confidence deteriorating because you are unhappy with the way your breasts look.
Look and Feel Sexier
A breast lift will restore the confidence you felt before nursing, aging and gravity took a toll on your breasts. Your wardrobe options will increase and you will have the confidence to wear low-cut tops and skimpy bathing suits. Your youthful-looking breasts will have better shape and feel firmer to the touch*.
A breast lift will help you feel more comfortable on the beach, at the gym and with your significant other. It may give you the confidence you need to get back on the dating scene. After your breast lift, you will look in the mirror and love what you see*.
A Team You Can Trust
At South Florida Center for Cosmetic Surgery, you are in the care of a truly talented and capable team. With more than 15 years of experience, we are some of Florida's most trusted breast surgeons. We operate in a state-of-the-art facility with a team of hand-picked professionals. We offer competitive pricing and an excellent value for a breast lift.
To us, the patient experience is just as important as the result. Your safety, comfort, and satisfaction are our top priorities. We will treat you the same way we would treat a family member. This means taking the time to answer all of your questions during the pre-operative consultation, giving you an honest idea of what you can expect after surgery and provide supportive aftercare as you recover.
More Beautiful Breasts with Breast Lift
Breast lift, also known as mastopexy, accomplishes several goals: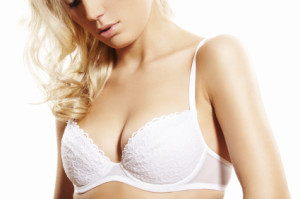 It's important to understand that a breast lift won't significantly change the size of your breasts.
During the breast lift procedure Breast implants can be placed . If you would like smaller, more proportional breasts, breast reduction techniques can be incorporated into the operation. These options will be discussed at the time of consultation.
Breast Lift Recovery
After a breast lift procedure, small bandages are secured over your incisions, later on you will be wear a surgical bra immediately following your procedure. It is necessary to wear this bra day and night (removing for bathing) for up to four weeks or until you see your cosmetic surgeon at your first postoperative visit. You will receive specific instructions to follow during your recovery including rest and sleeping positions, raising your arms, bathing and showering techniques.
When you "awaken" after your procedure, you will experience some discomfort for a few hours when the anesthesia wears off. Your surgeon will give you medication to relieve any discomfort. Most women require very little pain medication after the first 24 hours. Your breasts may be swollen and bruised for approximately one-two weeks. Please note that the loss of elasticity that caused the original sagging of the breast can recur. Occasionally women lose part of their improvement over variable periods of time.
Rarely, a woman will request another procedure to lift the breasts again. The vast majority of women maintain their enhanced, rounder and more youthful shaped breasts. Be sure to address any questions or concerns to your surgeon immediately. Your health and happiness are the most important considerations any time.
Breast Lift Complications
When considering breast lift surgery, it's important to be aware of the benefits and potential risks. All surgery carries an inherent risk. Selecting an experienced and board-certified breast lift surgeon can decrease the chances of something going awry, but it cannot totally eliminate all risk.
What's Normal – and What Isn't?
Post-operative swelling, bruising, and scarring is normal and not a cause for concern. In most cases, scars gradually lighten and reduce in size over time. However, there is the risk of abnormal scarring. If the scar is particularly unsightly, it may require surgical revision.
Breast lift scars are normal. Surgery may result in a partial scar on the nipple or a scar in the shape of a lollipop that goes around the nipple and extends vertically from the bottom of the nipple to the breast crease.
Numbness in the breasts and nipples is also normal after surgery. It should dissipate in two to three months, and if it persists, the patient should return to her surgeon for follow-up attention. It could be a result of damage to the nerves that transmit breast or nipple sensation.
Other Breast Lift Risks
There is always the risk of an adverse reaction when working with anesthesia. Though we use certified anesthesiologists who are experienced in a variety of surgical settings, there are certain patients who will react unfavorably to anesthesia. These reactions span from post-operative nausea to severe allergic reactions.
Infection is a serious and potential concern following breast lift surgery. Infection can affect the body's ability to heal, and if left untreated, can cause skin necrosis (death of tissue).
The breasts may appear asymmetrical after mastopexy, or the nipples may appear to differ in their placement on the breast. This could affect a woman's overall satisfaction with her surgical experience.
Another potential complication is a hematoma — a small collection of blood right under the skin. If it increases in size, it could require aspiration, drainage or even surgical removal.
Learn more about the potential complications of breast lift surgery during a consultation. Email or call us at (954) 565-7575 or toll-free at (800) 274-LIPO today to schedule your appointment at the South Florida Center for Cosmetic Surgery.
Meet The Doctors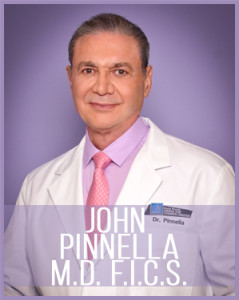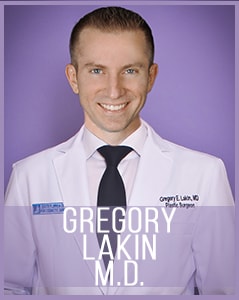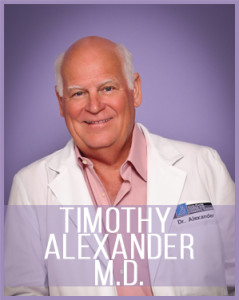 Frequently Asked Questions
Learn more about surgery by browsing through breast lift frequently asked questions that patients often have. If you have a question that is not answered on this website, please email us.
How is breast lift surgery performed?
There are several approaches to breast lift surgery and our surgical team will select what is most appropriate for your needs after a consultation and physical examination. Incisions are typically made around the areola and sometimes extending vertically down the breast and even under the breast crease. Through the incisions, the surgeon repositions the breast mound higher on the chest and removes excess stretched skin that has caused the breasts to sag. Usually, the nipple is also repositioned higher up on the breast; it may remain connected to the underlying tissue and nerves or removed and repositioned.
How do I prepare for my breast lift?
Our cosmetic surgeons will provide a detailed list of preoperative instructions that outline how you can prepare for your breast lift. Generally, if you smoke, you need to quit for two weeks prior to the procedure. Stop taking aspirin or diet pills at least two weeks prior to your surgery. You will need to give our team a list of all medications, allergies, and previous surgeries, and undergo a physical examination and blood tests. If you are 40 years or older, an electrocardiogram is required. If you are 35 years or older, we may request that you have a mammogram.
The most prepared patients make arrangements for the day of surgery. Coordinate someone to drive you home from surgery and get you settled at home. Stock up on prescription medications, products to care for your incisions and other things you'd like to have around the house while you recover. You may also want to explore scar-minimizing products to improve the appearance of your breast lift scars. Talk to our surgeons for recommendations of a particular brand.
How long does the procedure take?
Breast lift surgery usually takes an average of about two hours.
What form of anesthesia is used?
General anesthesia is used during breast lift surgery. It is administered by a professional anesthesiologist.
Can I return home the same day?
Barring any unforeseen complications, you may go home the day of your surgery. You will need to be escorted home by a caretaker who is available to help you out at home for the first 24 hours or so.
How long before I can return to normal activity?
As you recover from surgery, you will need to refrain from any bending, straining and lifting (this includes lifting children) until our doctors clear you for these activities. You should be able to return to work and normal activities within a week. We recommend that you refrain from raising your arms or lifting anything over your head for at least two weeks. Heavy lifting is prohibited for at least four weeks.
If you have a question about breast lift surgery that was not answered on this page, please email South Florida Center for Cosmetic Surgery to inquire.
Having a breast lift is a big decision that requires a fair bit of planning. We invite you to schedule an appointment to sit down with our team and discuss your options. We want you to feel knowledgeable and empowered to make decisions about your care.
Contact us today to schedule a personal consultation. Call us at (954) 565-7575 or toll-free at (800) 274-LIPO to schedule your appointment.
*Disclaimer
All patient pictures showing Before and After results are actual patients. However, Individual results vary. Client testimonials are based on personal experience and are the opinion of individual clients. Any claims made on this website are intended to provide information about procedures provided here. Realistic Individual results will be discussed with you based on your information with an initial consult with a doctor or healthcare professional provided for your free consultation. The information provided is NOT intended as medical advice and is for your general knowledge only.