Liposuction South Florida
If you have excess fat deposits on your stomach, hips, buttocks, inner, and outer thighs, then liposuction in South Florida Center for Cosmetic Surgery  is an option for you. Sometime diet and exercise may not be enough for body contouring, we will explain in detail how a liposuction can help you achieve the body you deserve.
---

*Promotional Price does not include Anesthesia/Surgeon fees *Results may vary in individual cases. *See full disclaimers at the disclaimers area
Liposuction Surgery
Are you a good candidate for POWER X liposuction? Yes if:
You are in overall good health and have a hard time reducing fat thru exercise
You have unwanted "trouble spots" or large areas of fatty deposits
The Benefits of Liposuction
Power X Lipo can alter the shape of a body. The benefits include:
Will My Fat Return After Liposuction?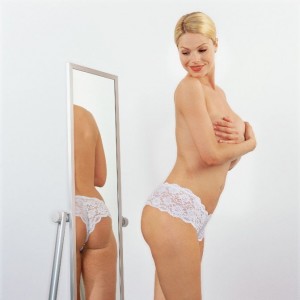 During weight gain or loss, existing fat cells get bigger or smaller, but the number of fat cells doesn't change. Since tumescent liposuction removes fat cells in the treatment area or areas, they can never come back, and new fat cells cannot be produced in that area. If you do gain weight in the future, it is likely to be more evenly distributed throughout your body*.
How is the Liposuction Procedure?
The liposuction procedure usually takes between two and four hours, depending on the number of areas treated and the amount of fat being removed. Generally, during this procedure, the surgeon will use anesthesia, and you will feel no discomfort during the surgery.
At the start of the procedure, the surgeon will inject a large amount of a saline solution mixed with medicine deep into the tissues surrounding the fat to be removed. This fluid not only hydrates the body but also creates space between the muscle tissue and the fatty tissue is removed, giving the surgeon sufficient room in which to break up the fat cells with precision. The surgeon uses a small vacuum inserted into a tiny incision at the treatment area (or areas) to remove the fat by suction. Once the procedure is complete, the surgeon will suture the skin at the incision point (or points) back together and apply a bandage or surgical garment to help re-drape the skin and contain swelling.
Liposuction Recovery Process
Patients recovering from tumescent liposuction typically experience a more comfortable recovery process than patients who choose traditional liposuction surgery. Once the fluid containing a local anesthetic has permeated your tissues, its numbing effects can last as many as three days into your recovery. Nevertheless, if you experience any discomfort at all, we will provide the medication you need to experience the shortest and most relaxing healing process after your plastic surgery procedure.
Your complete and speedy recovery after tumescent liposuction requires that several specific steps be followed, including procedures for bandage care, bathing, driving, deep breathing exercises, dietary adjustments, and mild exercise. Your surgeon may also recommend that you take an iron supplement before and after your tumescent liposuction.
Your stitches will be painlessly removed in just five to seven days after surgery*. A unique support garment will continue shaping your body for the next one to three weeks. Although you will see a reduction in your fatty bulges immediately following tumescent liposuction, it will take two to four months for swelling to disappear and reveal your new body ultimately.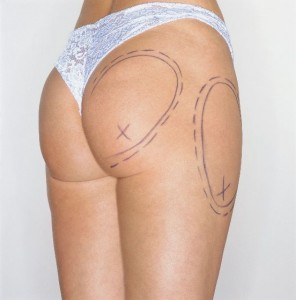 For most of our patients, liposculpture scars are only one to two millimeters in length and barely visible. Your scars injuries will appear as red or pink for six months and gradually fade after that. These scars are rarely troublesome. Nevertheless, you should know that all cosmetic plastic surgery scars are permanent and size and that the final color will depend on factors that are not predictable.
Five percent of South Florida Center patients will choose to have a secondary, "touchup" liposculpture after about six months, usually to remove additional fat. You will be happiest with your procedure if you recognize that it will take several months for the appearance of your new, sculptured look.
Be sure to ask your surgeon about any concerns or questions you have about the recovery process. At South Florida Center for Cosmetic Surgery, we believe your health and happiness are the most important considerations at all times.
Liposuction Potential Complications
During their consultations at the South Florida Center for Cosmetic Surgery, tumescent liposuction patients are told that complications are possible with any cosmetic plastic surgery procedure, including tumescent liposuction. It is essential to enter into any surgery aware of the potential complications as well as the benefits.
All patients of liposculpture procedures will experience some bruising and numbness. Our liposuction patients know that these effects are typical following the process. Risks commonly associated with tumescent liposuction include infection, sleepiness, contour irregularities, skin lumpiness or dimpling, pigment changes, objectionable scarring, delays in healing, fat clots or blood clots, excessive fluid loss or buildup, injury to organs or nerves, reaction to the local anesthetic and drug interactions. These challenges are nearly always correctable and short term. In rare cases, a second procedure may be necessary to correct complications.
The number of areas from which fat is scheduled to be removed, as well as the total volume of fat that is removed, will affect the time that your procedure takes and, consequently, the overall safety of the cosmetic plastic surgery. Men and women considering tumescent liposuction should talk with a doctor and research so that they're comfortable with the procedure.
Liposuction Doctors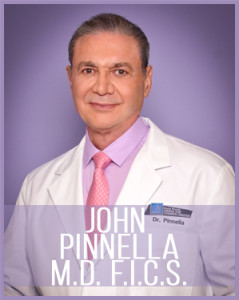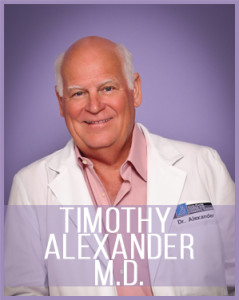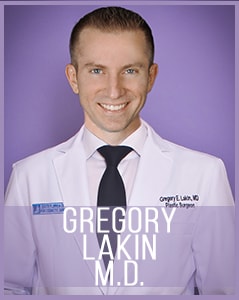 The risk of complications during liposuction is extremely low if done correctly. Liposuction at South Florida Center is considered an exceptionally safe cosmetic procedure, and serious complications are infrequent.
Frequently Asked Questions
How is liposuction performed?
In general, our surgeons perform liposuction by using small incisions to insert a tiny vacuum that removes fat cells. After the fat is removed, the surgeon will stitch (suture) the treated areas and apply a bandage or garment to help re-drape the skin and contain swelling. An incision is made near the area from which the fat will be removed, and a specially designed surgical tube (cannula) is placed through the incision into the fat. The cannula is attached by flexible tubing to a vacuum pump that removes the fat by suction as the cannula is manipulated beneath the skin. Compared to conventional liposuction techniques, the tumescent technique is more precise, involves less blood loss, facilitates the removal of more fat, and shortens patient convalescence time. This is an excellent method for adult individuals of all ages with excessive fat deposits, even those with very loose skin*.
How do I prepare for liposuction?
During your initial preoperative visit with your surgeon, we ask that you provide a complete medical history, including all known allergies, current medications, and previous surgical procedures. You will undergo a thorough physical examination and blood tests. An electrocardiogram is required for liposuction patients over the age of forty.
Photographs are beneficial aids when planning and performing your liposculpture. They become a permanent part of your patient record and are taken both before and several months after your procedure.
During your consultation, you will be given specific steps to take in preparation for your procedure. These instructions may include cautions about taking certain medications or drinking alcohol, and protocols for shaving and using antibacterial soap.
You must stop smoking and take aspirin or diet pills at least two weeks before the procedure. You also must not eat or drink anything eight hours before your procedure. If you take daily medication, ask your surgeon if it is safe to take before your procedure. If you have any sores on your body, a common cold, a sore throat, or an allergic condition, you must inform your surgeon so that you may be examined before your procedure.
How long does this procedure take?
Liposuction cosmetic plastic surgery takes between two and four hours, depending on how many areas are treated and the total volume of fat being removed.
Can I return home the same day?
Yes. However, you must make arrangements for someone to pick you up, take you home and stay with you for the first 24 hours.
All Patients must schedule check-up appointments for the following times:
1 day
One week
One month
Three months
Six months
One year
How long before I can return to regular activity?
Most of our liposuction patients return to work and everyday activities within a week, depending on the extent of the areas treated.
Does liposuction also remove cellulite?
No.  Liposuction only removes deposited fat. However, cellulite can now be treated with a procedure that involves a series of roller-like massages known as endermologie.
Will my fat come back after liposuction?
The human body produces all of its fat cells when we are young, totally halting production at puberty. When we gain or lose weight, the cells get bigger or smaller, but the total number of cells will never change. Liposuction removes fat cells. New fat cells cannot be produced. You can, however, gain weight in your body's remaining fat cells. But you will gain that new fat evenly over your entire body rather than suffering another excessive buildup of fat in your problem area *.
What form of anesthesia is used?
General anesthesia is used for all surgical procedures at the South Florida Center and is always performed by a professional M.D. Anesthesiologist.
Schedule Your Consultation
Now you can get rid of that stubborn pocket of fat and avoid a long, uncomfortable recovery time. Find out more why tumescent liposuction is the most popular form of liposuction treatment for both cosmetic surgeons and patients alike. Schedule your complimentary consultation with an experienced, board-certified plastic surgeon at South Florida Center for Cosmetic Surgery by contacting us at (954) 565-7575 or toll-free at (800) 274-LIPO.
*Disclaimer 
Patient pictures are showing Before and After results are actual patients – Individual results vary. Client Testimonials are based on personal experience and are the opinion of individual clients. Any claims made on this website are intended to provide information about the procedures provided here. Realistic Individual results will be discussed with you based on your information with an initial consult with a doctor or health care professional provided for your free consultation. The information provided is NOT intended as medical advice and is for your general knowledge only.