Facelift is one of the most complex plastic surgery procedures, and it requires the skill of a seasoned professional. Trust the team at South Florida Center for Cosmetic Surgery. We have been performing this advanced procedure for more than 15 years and have produced beautiful results for thousands of satisfied patients.
Facelift Surgery Fort Lauderdale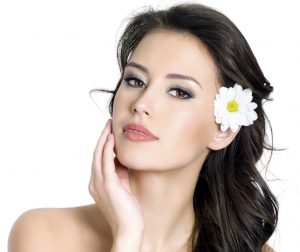 Take a moment to see our facelift photo gallery from actual patinets. Your results may vary, please read the disclaimers area. Treat yourself to a facelift and enjoy the age-defying results!
Why Do People Pursue Facelift?
Many of our facelift patients mention that they feel young and vibrant in spirit, yet their facial appearance does not reflect that. The facelift procedure gives them the improved confidence they need to enjoy life to the fullest. For these reasons, facelift is one of the most popular cosmetic procedures performed in this country.
Facelift surgery is the gold standard for minimizing signs of aging, stress, gravity and sun exposure. Facelift will turn back the clock and give you a healthier, more rested and energetic appearance*. It is designed to treat the following:
During facelift surgery, the facial and neck skin and underlying muscles are surgically lifted and tightened. Excess fat and skin are removed to improve the appearance of jowls and smooth creases between the nose and mouth.
An expertly performed facelift won't change your natural facial expressions; rather, it will subtly improve the contours of your face so you resemble a healthier and more attractive version of yourself.
Leading Facelift Surgeons in Fort Lauderdale
As mentioned, facelift is a complex procedure that requires excellent technique refined over years of practice. Our facelift surgeons have spent years learning the nuances of the procedure and honing their skills. They also have strong artistic sensibilities that are valuable in a procedure like facelift.
Facelift is an extremely personalized procedure. Our surgeons respect that different patients have unique needs, and therefore we must vary our technique to the specific case. When we work with you, we will spend a lot of time in consultation studying your individual features and expressions, and then customize the procedure to these subtleties. Our goal is to enhance the inherent beauty of your face.
Recovery
This page explains more about the recovery process following Face Lift surgery in Miami or Fort Lauderdale. You will have a bandage for the first night after your procedure. The tiny surgical drains placed in the hair behind your ears will be painlessly removed along with your bandages on the following morning. Immediately after the Face Lift, you may notice a tight sensation in the neck and under the chin. This feeling may last several weeks and is a normal part of recovery.
Some swelling and discoloration is expected following your face lift, but it usually subsides within 10-14 days. Your Ft. Lauderdale plastic surgeon will want to examine you several times during the weeks following your facelift. Your stitches will be removed in stages, usually between the third and tenth postoperative days.
You are encouraged to shampoo your hair daily after your procedure with a mild shampoo. Your surgical scars will be permanent, but every effort is made to conceal them and make them inconspicuous. Many patients find that the hair around their temples is thin at first and their skin may feel dry for several months. Chances are very strong that you will be even happier with your Face Lift if you realize that the final results may not be immediately apparent.
Remember that a Face Lift cannot stop the aging process. Although excess skin is removed and wrinkles are diminished, your skin continues to age. In time you may feel the need to have a second procedure. Pouches beneath the lower eyelids usually do not recur. As you grow older the skin of the upper lids becomes looser and may create additional folds in which case an upper lid "touch-up" can be done.
There is rarely any need to repeat the procedure. Having one Face Lift does not obligate you to have another. While secondary procedures are done for some, most have only one Face Lift and remain pleased with their appearance.
Your Face Lift cosmetic plastic surgery will be carefully planned to give you the fresher, more youthful appearance you seek. Be sure to address any questions or concerns about this procedure to your surgeon immediately. Your health and happiness are the most important considerations.
Possible Complications
The most common complication after a Face Lift is a collection of blood under the skin (hematoma). In less than 2% of Face Lift operations, this collection of blood must be removed in the operating room immediately after the procedure. Occasionally, small hematomas are removed in the office several days after the procedure. Other complications such as infection, eye irritation, delayed healing or excessive scarring are uncommon. Face Lifts rarely produce serious complications.
With a Face Lift, the scars are placed either within the hair or in natural folds and lines of the face so that they are inconspicuous or easily hidden by makeup or hair styling. Your scars fade with time and are usually not noticeable. Nevertheless, you should be aware that scars are permanent, and their width, height, and color are not totally predictable.
As with any surgical procedure, small sensory nerves near the surface of the skin are interrupted during a Face Lift, so our Miami and Fort Lauderdale patients may experience numbness on portions of their scalp, cheeks, and neck. Sensation returns over several months, but some diminished feeling may last indefinitely. Facial nerve injury with weakness of a part of the face can occur on a transient or permanent basis. The latter is very rare.
Other complications not listed here can occur but are exceedingly rare. Nonetheless, it is important to enter into your procedure aware not only of the benefits, but also of the possible complications. Talk to your surgeon and discuss every concern you may have about your Face Lift in Miami or any of the other cosmetic plastic surgery procedures we offer.
Meet the Doctors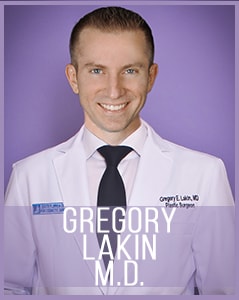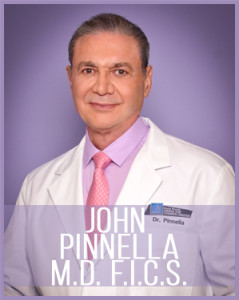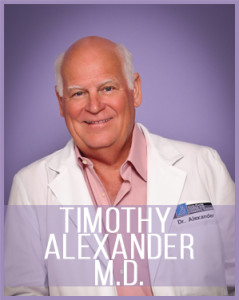 Frequently Asked Questions
Below you will find a list of frequent questions about Face Lift. If you cannot find the answer you are looking for, please write to us, and be sure to include the procedure name with your question!
How is this procedure performed?
There are different techniques and approaches to a face lift. Our cosmetic surgeons will discuss the specifics with you prior to your procedure. The exact placement of the incisions and the sequence of events depend on your facial structure and your surgeon's preference. Generally, incisions begin at the temples above the hairline, flow along the natural line inside of the ear, curve around the earlobe into the crease behind the ear, then into or along the lower scalp. If your neck needs attention, a small incision may also be made under the chin.
The facial skin is lifted, the fat is trimmed or suctioned and underlying muscle may be tightened. After deep tissues are tightened, the excess skin is pulled up and back, trimmed and stitched (sutured) into place. Stitches secure the layers of tissue and close the incision; metal clips may be used on the scalp. Some surgeons use a tiny thin tube placed temporarily under the skin behind your ear to drain any fluid that could collect there. Your surgeon may also wrap your head loosely in bandages to minimize bruising and swelling.
How do I prepare for my Face Lift?
Face Lift patients must give a full medical history during the initial preoperative visit. Be prepared to provide a complete list of all your medications, allergies and previous surgeries. You will undergo a thorough physical examination and blood tests. If you are at or over age 40, an electrocardiogram will be required. Photographs are important aids in planning and performing your Face Lift. They become a permanent part of your patient record and are taken before and several months after your procedure.
During your consultation, you will be given specific directions to help you prepare for your procedure. Instructions generally include cautions about taking certain medication and drinking alcohol, and instructions on hair coloring and use of antibacterial soap.
It is very important to note that smoking reduces the blood supply to the face and may increase scarring and compromise the good results of a Face Lift. Therefore, you must stop smoking completely for three weeks before and two weeks after your procedure. "Cutting down" will not help. Complete elimination of smoking is necessary to improve facial blood supply.
You must not eat or drink anything eight hours before your procedure. If you take daily medication, ask your surgeon if it is safe to take before your procedure. You must also stop taking aspirin or taking diet pills at least two weeks prior to the procedure. If you have any sores on your body, if you have a cold, sore throat or allergic condition, inform your surgeon so you may be examined again prior to your procedure.
How long does the procedure take?
Operating time varies depending on the extent of your procedure(s). Most of our Face Lift patients are finished with their procedure in about two hours.
What form of anesthesia is used?
General anesthesia is used for all surgical procedures and is performed by a Professional M.D. Anesthesiologist.
Can I return home the same day?
This cosmetic plastic surgery procedure is performed on an outpatient basis so you may return home the same day. However, it is necessary that you have someone to pick you up after the procedure, take you home, and stay with you for at least 24 hours.
All Patients must schedule check-up appointments for the following times:
1 day
1 week
1 month
3 months
6 months
1 year
How long before I can return to normal activity?
Most people return to work and their usual activity within ten days. Jogging, aerobics, bicycling and other non-contact sports are permitted three weeks after the procedure.
What is the age limit for a Face Lift?
Health, not age, determines how long you can wait to have a Face Lift. A healthy individual can have a Face Lift well into their eighties.
How long does a Face Lift last?
Actually, it depends upon the individual; each person is sagging and aging at a different rate. A Face Lift result generally rolls back the clock five to 10 years.
Additional Procedures Enhance Facelift Results
If appropriate, we might recommend an additional procedure to complement the facelift techniques. For example, your facelift may be performed in conjunction with neck lift to correct a saggy, wrinkled neck. Or we might recommend combining your facelift with a forehead lift to elevate the brow line and smooth horizontal wrinkles on the forehead. These options will be discussed with you during your pre-operative consultation. Together, you and your facelift surgeon will determine the right combination of procedures to deliver your desired results.
Schedule Your Consultation
To schedule a facelift consultation with our Fort Lauderdale plastic surgery team, please call us today at (954) 565-7575 or toll-free at (800) 274-LIPO.
*Disclaimer
Individual results vary. Client Testimonials are based on personal experience and are the opinion of individual clients. Any claims made on this website are intended to provide information about procedures provided here. Realistic Individual results will be discussed with you based on your information with an initial consult with a doctor or health care professional provided for your free consultation. The information provided is NOT intended as medical advice and is for your general knowledge only.