How to choose a plastic surgeon?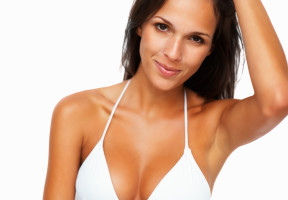 If you're interested in Breast Augmentation Surgery, then it's likely that you've already extensively researched the procedure. The next step is to choose a plastic surgeon who will deliver on your expectations for breast augmentation results. We offer tips on how to find a plastic surgeon that will give you the desired outcome and what questions are worth asking before making your final decision.
How to Choose a Plastic Surgeon: Are they Board-Certified
Before choosing your cosmetic surgeon, make sure your surgeon is board-certified by the American Board of Plastic Surgery. Surgeons certified by ABPS have earned a degree from an accredited medical school, completed specialized plastic surgery training, and passed written and oral examinations. Plastic surgeons are also required to continue their medical education throughout their careers, keeping their board certification and qualifications  up-to-date to perform plastic surgery.
Choose a Plastic Surgeon with Experience.
You don't want to get on the operating table and find out later that you weren't in good hands. Make sure your plastic surgeon has a solid background with plenty of experience performing breast augmentation procedures so they can do what's best for your body!
Choose a plastic surgeon who regularly performs breast augmentations and specializes in the procedure. Collectively, the plastic surgeons at South Florida Center for Cosmetic Surgery have performed more than 30,000 plastic surgery procedures, including the popular breast augmentation procedure, for over nine years.
Procedure Safety When Choosing a Plastic Surgeon.
All cosmetic plastic surgery procedures  just as any other general surgery procedures should be performed at an accredited facility. This ensures the facility has met strict national standards for equipment, operating room safety, personnel and surgeon credentials. Make sure to go over your medical history with your primary care physician as well as your cosmetic surgeon before undergoing the surgery to make sure everything goes smoothly. Do not withhold any important information about your health simply to get your cosmetic surgery. It is a process that requires preparation and careful evaluation. South Florida Center for Cosmetic Surgery puts patient safety first by performing all cosmetic procedures in a fully accredited surgical facility of operating rooms with state-of-the-art equipment. All patients go through a review process to make sure they are qualified candidates for their desired procedure.
Choose a Plastic Surgeon with Patient Satisfaction.
The most satisfied patients are those who do their research beforehand and know what results to expect. Before choosing a breast surgeon, be sure to ask any potential surgeon all of your questions about the procedure and your desired results. A qualified surgeon will meet with you one-on-one before the procedure to go over your aesthetic goals and what can and cannot be achieved through breast augmentation surgery. During your consultation, ask to see before and after pictures of the breast surgeon's past work, so you have an idea of what kind of results to expect.
Follow-Up Care Experience From the Plastic Surgeon You Choose.
A qualified breast augmentation surgeon should be personally involved with your recovery. The highly trained breast surgeons at South Florida Center for Cosmetic Surgery provide instructions to help you with recovery and will meet with you several times after the surgery to check up on your recovery process.
For over nine years, SOUTH FLORIDA CENTER FOR COSMETIC SURGERY has been the preferred choice for breast augmentation. Thousands of patients have trusted our surgeons to help them achieve perkier, fuller breasts and the Center is committed to delivering beautiful results every time. If you're interested in learning more about our breast augmentation, other cosmetic surgery procedures, or skin care services  or if you would like to meet with a plastic surgeon one-on-one, please call (954) 565-7575.