Best Celebrity Butts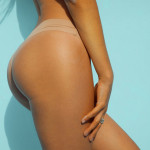 Last month, South Florida Center for Cosmetic Surgery selected celebrities with enviable arms. Today, we are blogging about our picks for "Best Celebrity Butts." These are men and women with shapely yet sculpted backsides. Check out our list, and add your favorites to the comments below!
Beyoncé
Perhaps the best way to describe Queen Bey is using a term that she coined in a Destiny's Child song: Bootylicious! The songbird loves to flaunt her curves (especially her butt) in eye-catching, bedazzled bodysuits on stage. She maintains a strict vegan diet and exercises regularly to keep in shape.
Jessica Biel
Mrs. Justin Timberlake has a beautiful and athletic-looking physique. Her personal trainer Jason Walsh said she works hard in the gym doing hundreds of exercises, like walking lunges, squats and core work. Jessica also follows a strict diet to keep her body at its peak form.
Jennifer Lopez
Though she is an all-around beautiful woman, Jennifer receives the most attention for her strong, toned tush. She once admitted to a radio station that she didn't understand the fascination with her butt, saying, "In Hollywood, it's a little bit of a novelty. But for us, who grew up where we grew up, it wasn't that big of a deal! From when I was very young, my family would be like, 'Jennifer's got a [big butt].' I was endowed in that area."
Rihanna
Rihanna has a beautifully sculpted backside, and she knows it. When she wore a see-through, beaded dress to the Council of Fashion Designers of America Awards in 2014, all eyes were on her incredibly tight, toned buttocks.
Scarlett Johansson
Scarlett recently became a first-time mother, but she has always maintained a beautiful, buxom figure. The Black Widow actress is very modest, though, telling Esquire, 'There are plenty of girls with nicer butts; there are plenty of girls who work harder for nicer butts."
Joe Manganiello
The "True Blood" resident werewolf earned the jealous stares of male fans for his gluteus maximus. He generously shared his workout secrets in the book "Evolution," saying, "The program in the book is the one I used to get in shape for my first season of 'True Blood' about four years ago. This is the actual werewolf workout." We can say with confidence that the workout did wonders for his backside.
You Can Enjoy a Beautiful Backside, Too!
If you desire a rounder and more voluptuous-looking butt, but aren't seeing results from diet and exercise, our plastic surgeons can help. We offer Brazilian Butt Lift, which involves taking surplus fat from another area of your body and injecting it into your buttocks to add shape.
To learn more about the Brazilian Butt Lift and how it can help you enjoy a sexier physique, please contact South Florida Center for Cosmetic Surgery. Call (954) 565-7575 today to book an appointment.