Figure Friendly Easter Foods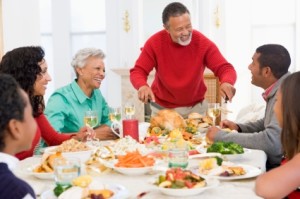 During last winter's holiday season, South Florida Center for Cosmetic Surgery shared a list of holiday treats that are safe for patients watching their weight. Since Easter is upon us (and bikini season is right around the corner!), we thought we would share some figure-friendly Easter treats. Here are a few ideas to help you celebrate the holiday without packing on the pounds.
Create a crust using whole-wheat pastry or white flour, powdered sugar, salt and coconut oil mixed together in a food processor. Press the crust into a greased 8X8 pan and cook for 10 minutes. While the crust is cooking, combine the ingredients for the filling: lemon juice, powdered sugar, lite tofu, lemon zest and cornstarch. After letting the crust cool, pour the filling on top and cook for 26 minutes. Let it cool and refrigerate it for two hours to let the filling set.
Mix low-fat yogurt with fat-free vanilla pudding, lemon curd and vanilla extract. In a separate bowl, stir together honey, lemon zest, lemon juice and mixed berries. Assemble the parfaits by alternating the yogurt mixture with the berry mixture. Garnish with fresh mint.
Mix a few drops of green food die in a bag of sweetened flake coconut, and set aside. Melt Marshmallow Fluff until soft and stir in Rice Krispies and chocolate chips. Put a few spoonfuls of the cereal mixture in a cupcake liner, and let cool. Then, fill the nest with some coconut and top with a few Jordan almonds.
Chocolate-Covered Fruit
Microwave high-quality chocolate chips on 50-percent power (stirring every 30 seconds) until the mixture is smooth. Then, dip strawberries, grapes or banana slices into the melted chocolate mixture, or drizzle the mixture on top of the fruit. For an extra special finish, roll the fruit in chopped almonds, walnuts or pecans.
Not the baking kind? Annie's cheddar bunnies are an excellent festive treat you can pick up at the grocery store. They also come in a whole-wheat variety.
Need Help Achieving Your Body Makeover Goals?
If you eat a nutritious diet and exercise regularly, yet have stubborn fat or loose skin obscuring your curves, South Florida Center for Cosmetic Surgery can help. Call (954) 565-7575 to book an appointment with one of our board-certified plastic surgeons.