Celebrities Before and After Plastic Surgery
We're often bombarded with images of beautiful, lean celebrities who don't seem to show natural signs of aging. Despite their glamorous appearance, celebrities have insecurities just like the rest of us. And, they're often under constant pressure to look their best. It's relatively common knowledge that most of the hottest stars supplement their beauty routines with plastic surgery. However, it's not uncommon for them to keep quiet about the procedures they've had done.
Still, some stars have chosen to be open about their plastic surgery experiences, sharing how the procedure(s) changed their lives or simply boosted their self-confidence. We'll take a look at a few of those cases below and detail the benefits of each treatment. We've also included before and after photos to give you an idea of the results you can expect and help you decide whether plastic surgery is the right choice for you.
Ariel Winter – Breast Reduction
Ariel Winter is an actress best known for her role as Alex on the popular ABC sitcom, Modern Family. At just 22, Ariel is still a fresh face in Hollywood. However, she shed light on an important issue when she revealed that she had breast reduction surgery in 2015.
After an unexpected growth spurt, Ariel had size F breasts by the time she was just 15. The petite actress is only 5'1", which only made her breasts appear even larger in comparison. She endured chronic neck, back, and shoulder pain, along with teasing and unwanted attention from her peers. The actress decided to have breast reduction surgery after her breast size began affecting her career. Ariel was regularly passed up for younger roles because she looked too mature or "developed" to play a teenager.
After her surgery, Ariel's breasts went from a size 32F to a 34D. Before and after photos show how the procedure helped her achieve a more proportionate figure and age-appropriate shape. Today, Ariel credits the surgery with improving her confidence and finally ending her recurring back pain.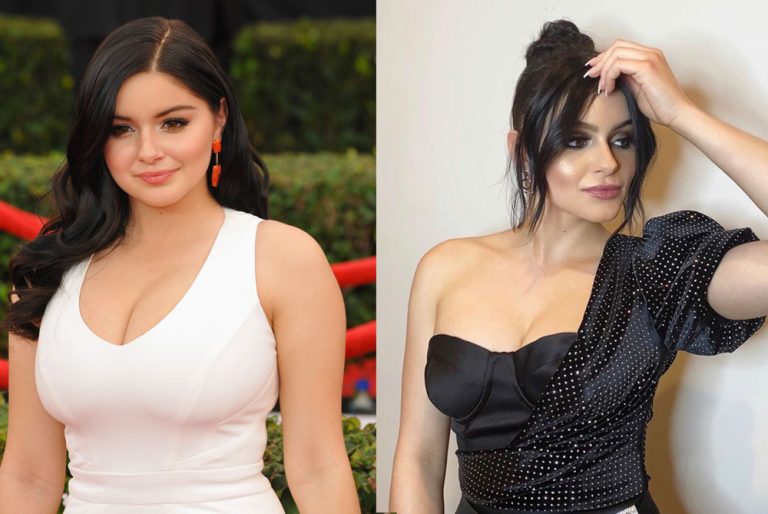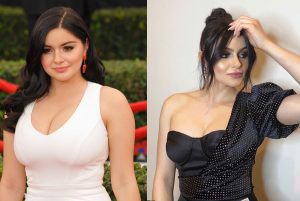 Cardi B – Breast Lift + Liposuction
Cardi B is a popular female rap artist who made headlines in 2018 after giving birth to her first child, a baby girl named Kulture. After months of diet and exercise to get back in shape, the 25-year old star quickly realized that certain results can't be achieved through working out alone. She decided to combine two popular cosmetic surgeries to restore her pre-pregnancy look and improve her overall figure.
In early 2019, Cardi B revealed she'd undergone a breast lift and liposuction after feeling unsatisfied with the results of her workout routine. Her before and after photos show a more proportionate shape, flatter stomach, and fuller, lifted breasts. Cardi never denied claims that she had surgery, explaining that she wanted her body to look a certain way and is happy with her results.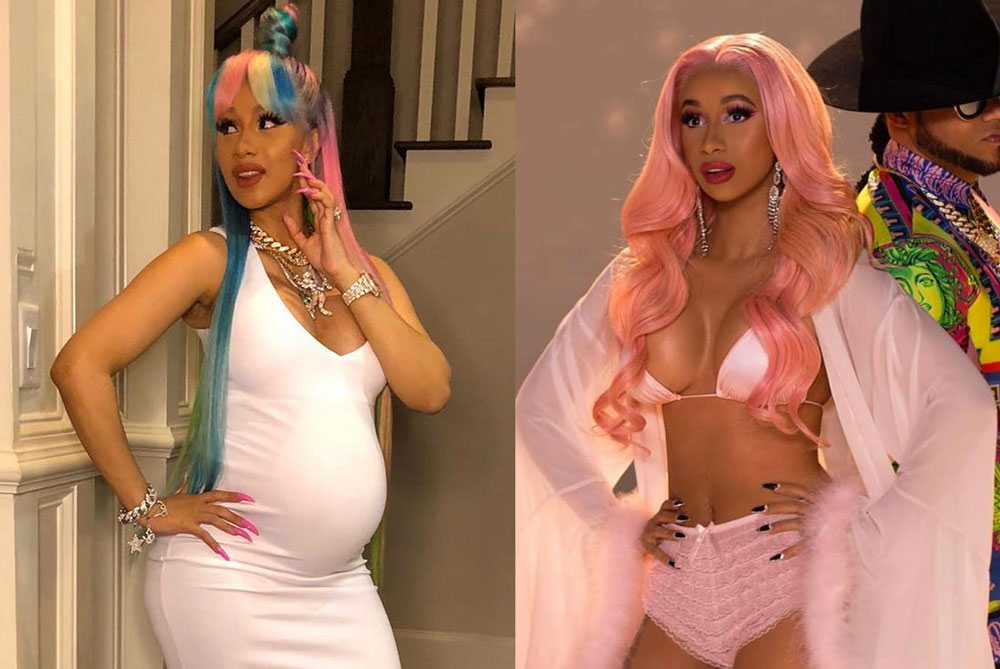 Kelly Rowland – Breast Augmentation
Kelly Rowland is a singer who rose to fame in the late 90s as a member of the best-selling girl group, Destiny's Child. After years of constant media scrutiny, Kelly learned to ignore harsh criticism, but she often felt insecure about the size of her breasts. The star has since opened up about her struggles with self-confidence and explained that she had been interested in breast augmentation surgery since she was 18.
Ten years later, at 28, Kelly decided she was finally ready to get breast implants. Her before and after photos show her visibly fuller breasts and a slightly lifted appearance. Kelly has expressed multiple times that she is happy with her decision, and may consider another breast augmentation in the future.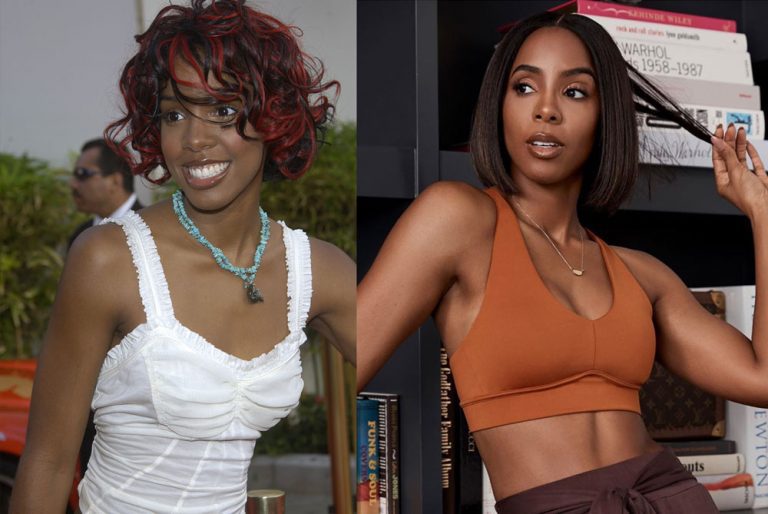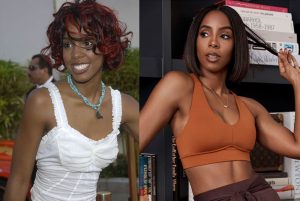 Jessica Simpson – Two Tummy Tucks
Jessica Simpson is a famous singer who expanded her career to become a highly successful actress, author, and fashion designer. Recently, the star revealed that she'd undergone two tummy tucks in the past several years, each to reverse the adverse effects she experienced after pregnancy. Jessica has three children, and like many women, she struggled to lose excess weight after giving birth.
Even after losing weight, the star found that she couldn't get rid of the sagging skin that had stretched during her pregnancy. As a result, Jessica underwent her first tummy tuck in 2015, a few years after the birth of her second child. After having her third child in 2018, she had a second tummy tuck, revealed in the before and after photos below. Although she did experience complications during her second surgery, Jessica has said she is happy with her transformation and her lean, athletic physique.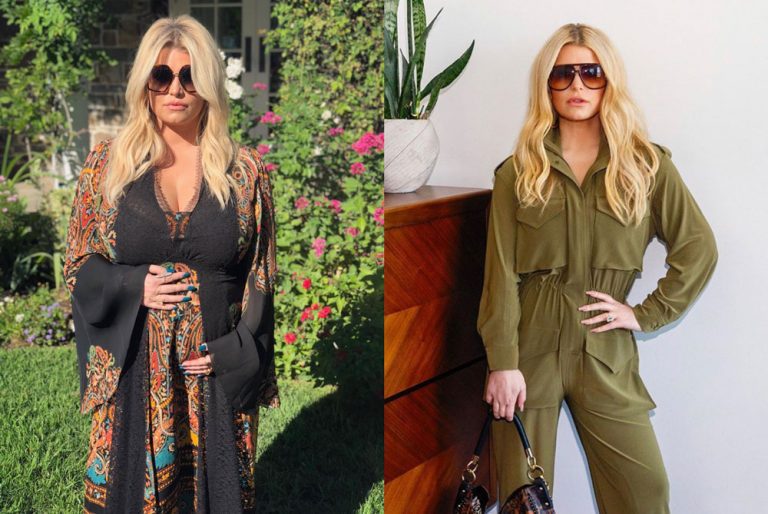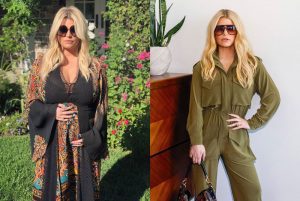 Sharon Osbourne – Facelift
Sharon Osbourne is an English television star, most famous for her marriage to singer Ozzy Osbourne. She is not a stranger to plastic surgery and has actually had four facelifts to date. Ever vigilant about her health and beauty routine, Sharon has discussed her favorite anti-aging treatments for years. However, her most dramatic results have come in the form of a face lift.
Sharon had her most recent facelift at 66, hoping to eliminate obvious signs of aging, including wrinkles, fine lines, and sagging skin. As her before and after pictures show, Sharon was able to achieve a much more youthful look without appearing unnatural. The star has since reported that she feels more confident since the surgery and is thrilled with her new, improved face.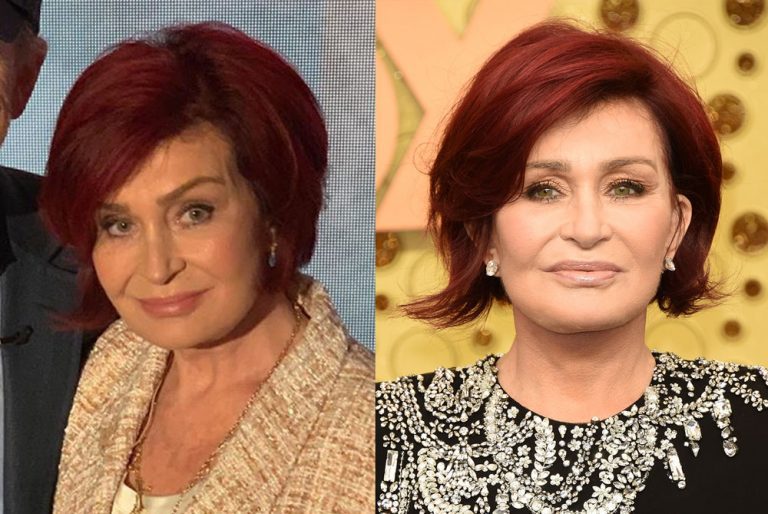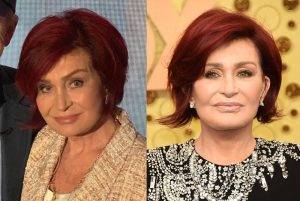 At The South Florida Center for Cosmetic Surgery, we offer all of these cosmetic procedures and many more to ensure you receive the best treatment for your needs. Our dedicated team of surgeons is committed to improving your confidence and helping you achieve your desired look. Schedule a consultation with us today to discuss your concerns and find out which treatment will be best for you.