Why Lip Enhancement Is Becoming So Popular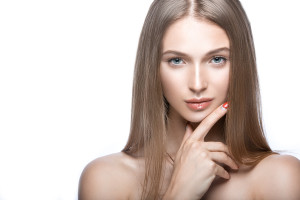 According to recent data from the American Society of Plastic Surgeons, a lip enhancement procedure is performed every 20 minutes. It is the second fastest-growing facial procedure of the past 15 years (dermabrasion procedures are the first). If you're wondering why the treatment is growing in popularity at such a staggering rate, the team at the South Florida Center for Cosmetic Surgery has the answers.
An "Entry-Level" Procedure
People that want to subtly enhance their facial appearance but don't want to commit to surgery can start with lip enhancement. Having lip injections is less invasive and less permanent than other facial rejuvenation options. Lip enhancement can satisfy a person's desire for cosmetic improvement without a large time or financial commitment.
The Power of Celebrities
Many plastic surgeons surveyed by the ASPS point to the influence of celebrities with pillow-y lips. Names like Kylie Jenner, Jennifer Lawrence and Angelina Jolie are often mentioned in lip enhancement consultations.
In some ways, harnessing the power of celebrity influence can be helpful. Showing a picture of a certain celebrity's lips to your plastic surgeon gives him a clear visual of your treatment goals. However, keep in mind that the photo is for inspiration only — you won't look exactly like the celebrity after your lip enhancement.
The Pressure of Social Media
Each minute, Instagrammers post a combined 48,611 photos — many of them selfies. With the increasing prevalence of social media posts, many people are becoming more aware of their appearance. The pressure to correct perceived flaws and look good on social media is sending many people to their plastic surgeons for treatment.
Less Invasive Treatment Options
Traditionally, plastic surgeons placed silicone implants into the lips to add shape and volume. However, cosmetic injectables, which can be administered quicker and easier than implants, have become the most popular way to enhance the lips. Juvederm and Restylane take about 15 minutes to administer and do not require a recovery period.
Lip implants are still used. Modern implants are soft, flexible and come in a variety of sizes to satisfy a range of treatment needs and goals. They can be placed through two small incisions at the corners of the mouth.
If you would like to speak with our team about your lip enhancement options, please call (954) 565-7575 and request a consultation today.