Juvederm Injections Fort Lauderdale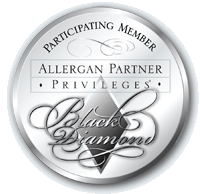 Time keeps ticking by, exposing your skin to sun, wind, and contaminants that produce signs of aging. A facelift is a great option for turning back the clock, but many busy men and women seeking facial rejuvenation in Miami and Fort Lauderdale have a new option that's easier than ever: injectable fillers. These products, including Restylane, and Radiesse, offer targeted treatment of fine lines and wrinkles without the need for surgical intervention *. Another exciting injectable available at the South Florida Center is JUVÉDERM® Injectable Gel – a state-of-the-art wrinkle filler that's remarkably versatile and effective. To learn more about this and other Ft. Lauderdale wrinkle treatment options, take the next step: call us at (954) 565-7575 or toll-free at (800) 274-LIPO today to schedule your appointment at the South Florida Center for Cosmetic Surgery in Miami and Fort Lauderdale.
JUVÉDERM can be used almost anywhere lines and wrinkles form*, including the forehead, around the eyes, or around the lips*. Many of our patients choose this option to smooth away smile lines that run from the side of the nose to the corners of the mouth *. Keep in mind that injectable fillers are much less invasive than surgical methods and give great results – you will see immediate improvement even before leaving our offices *. We find that most patients require only a single treatment once or twice a year to maintain the smooth look they have achieved *.
JUVÉDERM has been welcomed as a "next-generation" skin filler. Its primary ingredient is hyaluronic acid – a naturally-occurring substance that replenishes skin volume while also hydrating treated tissue *. Prepared using a proprietary manufacturing process, it offers the highest concentration of hyaluronic acid compared to its competitors, meaning that you get the longest-lasting results possible *.
When it comes to facial rejuvenation in Ft. Lauderdale JUVÉDERM offers a number of benefits compared to other injectable fillers. First, its smooth consistency allows it to flow easily into the skin, offering our patients a natural look and feel. Second, it's the first FDA-approved hyaluronic acid filler that has been proven safe and effective for all skin types and colors. Finally, all the ingredients contained within the gel are hypoallergenic, meaning that you won't have to undergo an allergy skin test before receiving treatment. It's available in two different strengths and can be used alone or in conjunction with other surgical and non-surgical options for wrinkle treatment and correction.
During your appointment at our locations, facial rejuvenation begins by injecting the filler under your skin to target and minimize wrinkles, folds, and creases*. Following injection, the gel will be massaged into each treated area to ensure uniformity. This process generally lasts about 15 minutes per area treated, with total time spent at the Center depending on the extent of treatment.
Wrinkles and creases form as we age because our skin starts to lose its natural volume *; let's get started correcting the problem. At the South Florida Center, one of the best medical spas in Miami * we can help you rebuild your skin's foundation and give you another tool in the fight against signs of aging. Your results may vary.
*Disclaimer 
Patient pictures are showing Before and After results are actual patients – Individual results vary. Client Testimonials are based on personal experience and are the opinion of individual clients. Any claims made on this website are intended to provide information about the procedures provided here. Realistic Individual results will be discussed with you based on your information with an initial consult with a doctor or health care professional provided for your free consultation. The information provided is NOT intended as medical advice and is for your general knowledge only.