Restylane Treatment in Fort Lauderdale
Treat Trouble Spots with Restylane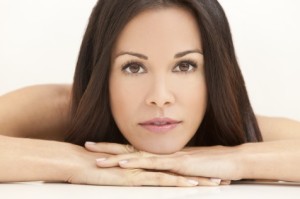 One of the most exciting advances in minimally invasive cosmetic treatment is the development of soft tissue fillers such as Restylane *. Fillers treat specific trouble spots on your face immediately and conveniently *. Restylane has helped millions of women all over the world enjoy a more beautiful face without the cost, risks and time commitment required of surgery.
At South Florida Center for Cosmetic Surgery, we use Restylane primarily to minimize lines and wrinkles and to plump up the lips . Restylane helps fill in the area underneath lines and wrinkles and add contour to areas of the face lacking volume. The results appear almost instantaneously and last for several months.
Turn Back the Clock
Think about the qualities that make up a youthful face: smooth skin, full cheeks and plump, bee sting-like lips are universal. As we age, fat naturally migrates around the face, and certain areas can start to look sallow *. The lips can lose fullness and appear thinner with wrinkles framing them. Other wrinkles and fine lines appear around the eyes, brow and mouth from years of making normal facial expressions (laughing, smiling, frowning, squinting)*.
Restylane allows you to turn back the clock and look years younger with just one quick appointment *. The product is formulated with hyaluronic acid, which is a naturally occurring substance that promotes fullness and volume. Once injected into strategic points around your face, it "inflates" to cushion the structures of your face and fill in lines. Your experience may be different, please see disclaimers area for more information.
Trust the Experts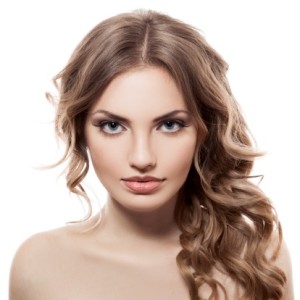 Restylane treatment is extremely effective when performed by the right person. A truly skilled Restylane expert understands the facial anatomy and how different areas of the face respond to the product. An experienced surgeon or aesthetician also knows how to minimize the chances of any pain or discomfort during treatment *.
The team at South Florida Center for Cosmetic Surgery has many years of experience working with Restylane and other cosmetic injectables. You can trust our team to deliver beautiful and natural-looking results that complement your inherent beauty. We will study your face and note its unique features before mapping out a plan of treatment. When we administer the injections, we will take a conservative approach to provide subtle improvements. Going overboard can result in an unnatural facial expression and distorted features (imagine cartoonish-ly large lips).
One of the other advantages of working with our team is that we can recommend additional treatments and procedures to work in conjunction with your Restylane injections. For example, Botox treatment can minimize dynamic wrinkles around your eyebrows and forehead *. And laser skin resurfacing can improve areas of sun damage and age spots *. If your facial rejuvenation needs are more comprehensive, we can explore surgical treatment options, too.
Before and After
Your results may vary.
Name: Tiger
Age: 37
Treatment Information:
• 50 units Dysport® (abobotulinumtoxinA) for injection in Glabella
• 2 mL Restylane-L® in Nasolabial folds and Upper lip

Name: Victoria
Age: 50
Treatment Information:
• 50 units Dysport® (abobotulinumtoxinA) for injection in Glabella
• 3 mL Restylane-L® in Nasolabial folds, Marionettes, and Upper lip

Name: Anna-Laure
Age: 45
Treatment Information:
• 50 units Dysport® (abobotulinumtoxinA) for injection in Glabella
• 4 mL Restylane-L® in Nasolabial folds, Upper lip and Lower lips

Frequent Questions
Below you will find a list of frequent questions about Restylane. If you cannot find the answer you are looking for, please write to us, be sure to include the procedure name and your question!
Why should I choose Restylane?
It is safe. Restylane resembles the body's hyaluronic acid and is well tested in clinical studies *.
It works. Restylane has long-lasting results but is not permanent. It is clinically proven with extensive clinical documentation.
It is the most used. Restylane has been used in over 15 million treatments worldwide since the launch in 1996.
How long does a Restylane treatment last?
One of the great advantages of Restylane is that the effects are long-lasting but not permanent*. Duration depends on many factors, such as the individual's skin type, lifestyle, and age. After the initial treatment, follow-up sessions are frequently recommended around every 6 to 12 months depending on the person and the treatment *. A treatment of the lips lasts about six months. Call us to evaluate your case.
Are there any risks with Restylane?
More than 20 million treatments have been performed since the launch of Restylane in 1996. Product related reactions are rare. There are some injection-related reactions which may occur after any injection; they typically resolve spontaneously a few days after injection to the skin, within a week after injection into the lips and within two weeks after injection with Restylane SubQ. These reactions include redness, swelling, pain, itching, bruising or tenderness at the injection site. After a lip enhancement, your lips may be swollen for up to a week. In the case of more pronounced reactions or if they last longer than a week contact your practitioner. As with all skin-injection procedures, there is a small risk of infection. Local inflammatory reactions described as mild to moderate and usually self-limiting within 2 weeks have rarely been reported. For full adverse event information please discuss with your practitioner. Your result may vary.
Do I need to take a skin test?
No skin test is required; Restylane does not contain any animal-derived ingredients.
Can Restylane be used if I have had laser treatment or a chemical peel?
If you have recently had a laser or chemical peel treatment, it is recommended you wait until the area is totally healed and the skin is back to its normal condition. Consult your Restylane practitioner.
How long before I can return to my normal activities?
Most patients can return to work the day following their treatment. The amount of swelling one may experience depends on where they had Restylane injected. Lips may become a bit more swollen than the rest of the face. Any time one places a needle in the skin, there is a risk to develop a bruise. It is advisable to avoid non steroidal anti inflammatories the week prior to your treatment.
To learn more about the range of facial rejuvenation treatments available at South Florida Center for Cosmetic Surgery, please contact us today. Call us at (954) 565-7575 or toll-free at (800) 274-LIPO.
*Disclaimer 
Individual results vary. Client Testimonials are based on personal experience and are the opinion of individual clients. Any claims made on this website are intended to provide information about procedures provided here. Realistic Individual results will be discussed with you based on your information with an initial consult with a doctor or health care professional provided for your free consultation. The information provided is NOT intended as medical advice and is for your general knowledge only.