Selfies cause rise in Plastic Surgery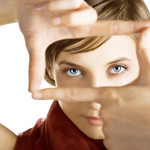 It's impossible to scroll through your social media feeds without encountering a "selfie" — i.e., a picture that someone takes of themselves and posts to garner reactions from followers. If you believe selfies are only a passing trend, it might surprise you to learn that they have some long-lasting influence.
According to a report released by the American Academy of Facial Plastic and Reconstructive Surgery (AAFPRS), one in three plastic surgeons surveyed have seen an increase in requests for plastic surgery, as a result of patients being more aware of their looks because of social media.
"Social platforms like Instagram, Snapchat and the iPhone app Selfie.im, which are solely image-based, force patients to hold a microscope up to their own image and often look at it with a more self-critical eye than ever before," said Dr. Edward Farrior, the president of AAFPRS.
When ABC News reported on this trend back in August, one New York plastic surgeon told reporters, "I've noticed over the last six months [that] patients actually bring a selfie to the examining room. They show me what bothers them and what they would like to fix." Another New York City plastic surgeon added, "I personally would see two to three patients a day that have come in from selfies and social media."
Most Requested Procedures
Rhinoplasty and Botox injections are among the most requested procedures to make selfies look more attractive. Rhinoplasty, or nose reshaping surgery, improves an oversized or crooked nose, or addresses an unflattering feature of the nose such as an upturned tip or uneven nostrils. Botox treatment temporarily smoothes wrinkles and lines around the forehead and eyes.
Hand rejuvenation is popular among women that get engaged and want their hands to look beautiful in photos of their wedding rings.
The AAFPRS report contained another interesting and possibly related trend: plastic surgery patients are trending younger. More than half of the doctors AAFPRS surveyed said they saw an increase in patients under 30 requesting plastic surgery and non-surgical facial rejuvenation treatment. Since social media and selfies are particularly popular with the younger crowd, this could be a contributing factor.
How Cosmetic Enhancement Can Help You
Selfies and social media aren't the only reasons to pursue cosmetic surgery. People want to look great and feel great in real life — not just their virtual lives. If you feel self-conscious about your appearance, cosmetic enhancement can potentially have a tremendous effect on your self-esteem and overall quality of life. Think of the confidence you will project when you finally feel good about you appearance.
At the South Florida Center for Cosmetic Surgery, we are happy to meet with anyone considering plastic surgery, and go over our wide selection of surgical and non-surgical options. After learning more about you and your unique cosmetic goals, we can recommend a treatment plan tailored to your needs.
Please contact our office at (954) 565-7575 to schedule an appointment.