Plastic Surgery Patient Reviews – South Florida Center for Cosmetic Surgery
The South Florida Center for Cosmetic Surgery welcomes all constructive feedback from its current and former plastic surgery patients. The SFCCS team is featured on several well-known consumer opinion websites. Please follow the links below to read patient reviews or write your own.
RealSelf

RealSelf describes itself as the world's "largest community for cosmetic surgery, dermatology and dentistry." RealSelf offers a wealth of information from real patients about procedures, plastic surgeons and practices in your area. Visit Dr. Pinella's RealSelf page to read his reviews and/or to write your own.
Google+

SFCCS maintains a Google+ page for Google users to write reviews and rate the SFCCS team. If you'd like to write your own Google+ review, please note that you will need a Google+ account. It's free, and the sign-up process is very simple.
Yahoo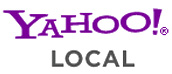 Yahoo! Local users can write reviews and rate their experience at SFCCS, based on a five-star scale. The SFCCS team encourages you to leave your own review on Yahoo! Local if you are a current or former patient.
If you've contributed feedback of your experience at SFCCS, the team thanks you for your remarks. SFCCS uses patient feedback as a tool to continually improve the quality of care and service available at the practice.
SFCCS is a respected Ft. Lauderdale plastic surgery practice offering a range of procedures to enhance the appearance of the breast, body and face. The experienced plastic surgeons at SFCCS perform breast augmentation, liposuction, facelift and more.