Things You Should Know before a Breast Reduction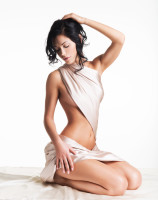 At South Florida Center for Cosmetic Surgery, our most satisfied breast reduction patients are those that research their procedure ahead of time and have a clear idea of what to expect. We are always conscientious about giving women who are planning for surgery the information they need to feel prepared. Our team decided to dedicate a blog post to some of the important information that should not go overlooked.   
Insurance may cover part or all of surgery.
Some insurance companies consider breast reduction medically necessary in cases where oversized breasts cause severe back, neck and shoulder pain. This is one of the rare plastic surgery procedures that qualify for insurance coverage. Our office can help you with the process of obtaining insurance approval whenever possible.
Comfort is crucial on the day of surgery.
Wear loose clothing and flat shoes or sandals to the surgery center (leave jewelry and accessories at home). Choose a shirt or jacket that zips up in the front so the nurses can easily slip it on after surgery. Put a soft pillow and blankets in the car to make the ride home more comfortable; crackers and ginger ale can help quell any post-operative queasiness. Ask the driver to take the smoothest route home and avoid any bumps (if possible).
Post-operative bruising and swelling distorts the breasts (temporarily).
Many women are not prepared for what their breasts look like right after surgery. For example, bruising can make the breast skin look black, blue, purple or yellow, and the breast shape may look distorted at first. The nipples may also look crooked or malformed, thanks to sutures. Rest assured that over time, the skin color returns to normal, breast shape stabilizes into an attractive teardrop shape and the nipples resume a normal looking position and appearance.
Don't buy new bras before or immediately after surgery.
Purchasing bras is one of the most exciting breast reduction experiences. However, avoid buying new bras before or right after surgery until a few months after surgery when breast shape and size have stabilized. Wear the surgical bra as long as recommended to help the breasts' healing. Avoid bras with underwire for at least six months, as wire may irritate the incision lines under the breasts.
Speak with Our Breast Reduction Surgeons
To learn more about breast reduction — including how to plan and prepare for surgery — please contact South Florida Center for Cosmetic Surgery by calling (954) 565-7575 today.