*Results may vary in individual cases. *See full disclaimers at the disclaimers area
Smaller, Lighter Breasts that Fit Your Physique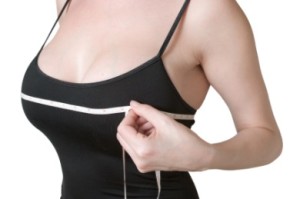 For many women, oversize breasts are a source of physical and psychological discomfort. If you are one of them, you might experience frequent neck, back and shoulder pain, have troubling finding clothing that fits, refrain from jogging or aerobic exercise and feel self-conscious of unwanted attention resulting from your appearance.
At South Florida Center for Cosmetic Surgery, we are sympathetic to the difficulties of life with large, heavy breasts. Large, heavy breasts usually run in families and are inherited; the breasts may also increase in size over time, perhaps due to weight gain, pregnancy, or hormonal changes. If your quality of life is affected by large breasts, we encourage you to consider breast reduction surgery, which can significantly improve your physical comfort and self-confidence.
One of the greatest benefits of breast reduction is the potential for insurance coverage. Many insurance providers offer coverage for breast reduction if the operation is deemed medically necessary.
How Breast Lift Can Change Your Life
A breast reduction can free you from the cumbersome weight of over-sized breasts. After surgery, you won't have chronic pain in your back, neck, and shoulders, and you will be able to breathe more easily. You won't have to slump over because of your broad chest, and you won't see grooves in your shoulders from tight bra straps. The skin underneath your breasts won't become irritated or hard to clean.
With smaller breasts, you won't attract unwanted attention because of your appearance. Your body will look more proportional, and your clothing will fit and flatter you. Buying bras become a fun experience, too. You will feel a surge of self-confidence, knowing your body is perfectly proportioned and attractive.
We Have Your Safety and Comfort in Mind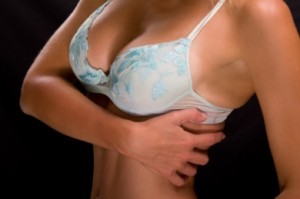 Breast reduction offers multiple advantages, but many people are hesitant to undergo surgery. Trusting an experienced, qualified team can minimize many of the concerns associated with having surgery. Our team at South Florida Center for Cosmetic Surgery has performed thousands of breast reduction surgeries in our 15 years of practice. Our staff is compassionate and professional, and our facilities are designed for maximum patient comfort, privacy, and safety*.
If you are interested in breast reduction but worry about the specifics of surgery, talk to us about your concerns. We will break down the details of the operation and recovery to give you a better idea of what to expect. We will discuss reasonable expectations and the rare risk of complications. You should have all the information and answers you need to make informed decisions about your surgical care.
How We Improve the Size of Your Breasts
The breast reduction operation is designed to accomplish several goals:
Remove excess glandular tissue, fat and skin to create a smaller breast*
Relocate the nipple and areola to a higher position on the breast*
Reduce enlarged areolas (dark skin surrounding the nipples)*
Breast reduction can be combined with a breast lift to reverse sagging. After the combination operation, the breasts are lighter, more proportional and sit higher on the chest wall for a more youthful appearance.

Breast Reduction Recovery
When you "awaken" after your breast reduction procedure, you will experience some discomfort for a few hours after the anesthesia wears off. Your Fort Lauderdale cosmetic surgeon will give you medication to relieve any distress. Most women require very little pain medication after the first 24 hours.
It is important to wear your surgical bra (except when showering) for seven to ten days after your procedure. At approximately the fifth postoperative day, your bandages will be removed. Your surgeons may recommend a particular style of bra be worn for the two to three weeks following the wearing of the surgical bra. You should go braless only on special occasions. Your stitches will be removed in stages during the second week after your procedure.
It takes six- eight weeks after your procedure for your breasts to obtain their final shape. At first, they may be somewhat bruised and swollen; but gradually the swelling will decrease, and your supportive bra will help shape the breasts. Additionally, you will receive specific instructions to follow during your recovery including rest and sleeping positions, bathing and showering techniques, and caring for your incision area. The incision areas will heal with pink colored scar tissue that will over the next six to nine months usually lighten and fade. In some instances, specific scar therapy may be necessary to achieve optimal healing.
Please note that the loss of elasticity that caused the original sagging of the breast can recur. Occasionally, women lose part of their improvement over variable periods of time. Rarely, a woman will request another procedure to reduce the breasts again; or perhaps seek a breast lift to correct excessive sagging. The vast majority of women maintain their results and do not require any other procedures.
Most women report that the results from breast reduction are so favorable that concern about scars is minimal. Your breasts may not attain their final shape for up to ten weeks. Be sure to address any questions or concerns to your surgeon immediately. Your health and happiness are the most important considerations any time.

Possible Complications
The scars in Breast Reduction procedures are placed in natural skin demarcation lines around the areola, down the breast, and across the bottom of the breast. In most women, the scars from the incisions will be pink for about six months and gradually fade after that. The scars are rarely troublesome. Nevertheless, you should know that all scars are permanent and their height, width, and final color are not totally predictable.
As with any surgical procedure, small nerves to the skin are interrupted during surgery. Portions of the nipple area may feel numb or have less than the full feeling. Sensitivity returns over several weeks, but some diminished feeling may last indefinitely. This does not usually interfere with erotic sensation and many women even report an increased erotic sensitivity with their new breasts.
If you sunbathe or utilize a tanning bed, you must not do so until any numbness of the breast is gone (to avoid burning). After this point, you must protect the incision site with a sunscreen of SPF 15 or more for at least six months. No procedure is without risks; however, the majority of complications known to be associated with breast reduction are minor when an experienced surgeon performs the procedure.
As with any procedure, bleeding, infection, delayed healing, excessive scarring and other problems can occur. Nonetheless, it is important to enter into your procedure aware not only of the benefits but also of the possible complications. Talk to your surgeon about every question and concern you may have.

Meet The Doctors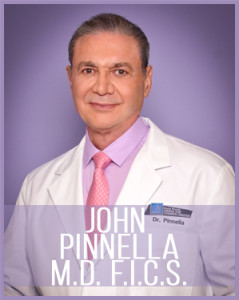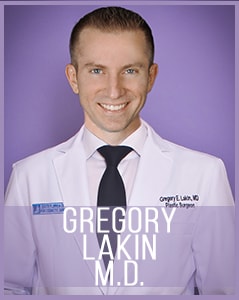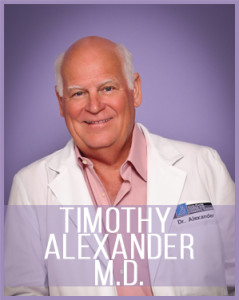 Frequently Asked Questions
Below you will find a list of frequent questions about Breast Reduction. If you cannot find the answer you are looking for, please write to us, be sure to include the procedure name and your question!
How long does the procedure take?
Operating time is about two hours.
What form of anesthesia is used?
General anesthesia is used for all surgical procedures and is performed by a Professional M.D. Anesthesiologist.
How is this procedure done?
Depending on the condition and size of your breasts, there are various surgical options that are available. In most cases, the nipple-areolar complex can be left intact and attached to the ducts, blood vessels, and nerves to help maintain function. In some cases, the nipple-areolar complex is detached and re-applied as a graft. Most procedures include a peri-areolar excision of superficial skin that can be performed with "laser" as in the "Laser Bra " procedure or can be done the traditional way with a skin splitting dissection technique with a scalpel. Breast tissue excision, when necessary, can be performed surgically. In most cases, a peri-areolar scar, as well as a vertical and horizontal scar, is necessary to achieve the ideal breast contour.
How do I prepare for my breast reduction?
During your initial preoperative visit with your surgeon, be prepared to give a complete medical history including all your medications, allergies and previous surgeries. You will undergo a thorough physical examination and blood tests. If you are at or over age 40, an electrocardiogram will be required. If you are over 35 years old, a mammogram may be prescribed. Photographs, which do not include your face, are important aids in planning and performing your breast reduction. They become a permanent part of your patient record and are taken before and several months after your procedure.
During your consultation, you will be given specific directions to help you prepare for your procedure. Instructions include cautions about taking a certain medication and drinking alcohol, the shaving process and use of antibacterial soap. You must not eat or drink anything eight hours before your procedure. Do not smoke two weeks before and two days after surgery. If you take daily medication, ask your surgeon if it is safe to take before your procedure. If you have any sores on your body, if you have a cold, sore throat or allergic condition, inform your surgeon so you may be examined before your procedure. You must also stop taking aspirin or diet pills at least two weeks before the procedure.
Can I return home the same day?
Breast reduction is done on an ambulatory basis at our state-of-the-art Fort Lauderdale plastic surgery facilities, and an overnight stay will not be required. However, it is necessary that you have someone to pick you up after the procedure, take you home, and stay with you for at least 24 hours.
All Patients must schedule check-up appointments for the following times:
1 day
1 week
1 month
3 months
6 months
1 year
How long before I can return to normal activity?
Most women return to their usual activities in one week. However, you must not lift anything for the first two weeks and do no heavy lifting for the first four weeks. Avoid raising your arms above your head for at least two weeks.
Are you considering breast reduction in Fort Lauderdale? Would you like the opportunity to speak with our surgical team about the procedure? Contact us today to schedule a personal consultation. Call us at (954) 565-7575 or toll-free at (800) 274-LIPO to schedule your appointment.

*Disclaimer
Patient pictures are showing Before and After results are actual patients – Individual results vary. Client Testimonials are based on personal experience and are the opinion of individual customers. Any claims made on this website are intended to provide information about procedures provided here. Realistic Individual results will be discussed with you based on your information with an initial consult with a doctor or health care professional provided for your free consultation. The information provided is NOT intended as medical advice and is for your general knowledge only.