Busy Life and Cosmetic Surgery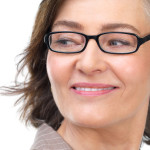 A number of our patients at the South Florida Center for Cosmetic Surgery enjoy full and busy lives, with professional careers, family obligations and commitments to social and community activities. These individuals are not immune, however, to the signs of aging or the effects of pregnancy or gravity, which is why they need our help improving their appearance through plastic surgery. The challenge is fitting treatment into their busy schedules.
The most time-consuming part of having cosmetic surgery is the recovery period. Some of our patients simply do not have the time to recover at home for multiple days or weeks. To work around this obstacle, we offer a selection of procedures that require little to no post-operative downtime.
If you are interested in erasing signs of facial aging, eliminating areas of stubborn fat or simply looking like a better version of yourself, but your schedule doesn't permit for cosmetic surgery, here are some minimal downtime treatment options to consider:
Body Sculpting
Smartlipo Triplex uses laser energy to heat and melt unwanted surplus fat into liquid form, so that it can be removed from the body more easily. Smartlipo can be used to improve the contours of the buttocks, thighs, abdomen, hips, knees or arms. Thanks to the nature of Smartlipo technology, treatment is not painful, nor does it put significant stress on the body's tissues. Therefore, recovery downtime is much shorter than that of traditional liposuction.
Cellulaze also uses laser energy, but in a different capacity. Cellulaze is a cellulite reduction treatment that treats the deep underlying cause: connective fibers that become rigid, and pockets of fat that press up against those fibers to create the lumpy, dimpled appearance of cellulite. Our Cellulaze patients see incredible results without significant downtime.
Facial Rejuvenation
One of the best ways to erase the signs of facial aging and enjoy a refreshed, rested appearance is through injectable treatments. We offer a suite of safe and effective injectable products, including Botox Cosmetic, Juvederm, Radiesse and Restylane. Depending on the product, injectable treatment will smooth wrinkles, fill in facial folds and creases or restore youthful fullness to areas of the face.
In some cases, we might recommend combining injectable products for what we call the "liquid face lift" and "injectable facelift." These minimally invasive procedures will lift and rejuvenate the facial skin without requiring much downtime afterward.
Laser Treatment
Self-conscious of skin imperfections, unwanted hair or visible veins? We offer a full selection of laser treatments to clear skin, remove pesky hair/veins/tattoos and even treat acne — and you'll be pleased to learn these procedures require little to no recovery period. For example, the Affirm laser is perfect for patients who desire facial rejuvenation but aren't quite ready for facelift surgery. And, intense pulsed light (IPL) photofacials treat skin affected by acne, sun damage or pigmented/vascular lesions.
Learn More about Cosmetic Enhancement with Minimal Downtime
If your schedule is full but you desire a younger and more attractive appearance, we would be happy to discuss your minimally invasive treatment options in more detail.
Please contact our team by calling (954) 565-7575 and requesting a consultation.