---
Cheek & Chin Implants
Few people are born with ideally proportioned faces, and the effects of age, sun exposure and gravity all take their toll. However, many different types and sizes of special cheek and chin implants, manufactured from a variety of materials, are available to help put your face in balance. Both cheek and chin shaping can be combined with other procedures, such as facelift, eyelid lift, forehead lift or neck lift in Ft. Lauderdale. Be sure to discuss all the options with your plastic surgeon to achieve the realistic, improved appearance so that you feel better about the way you look.
Recovery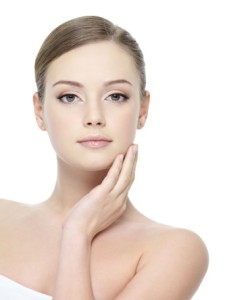 Upon awakening from the anesthesia used in cheek and chin augmentation, you may experience some pain that will be relieved with medication. If you experience continued discomfort, your cosmetic surgeon will give you additional pain medication. During the healing process, particularly during the first three to seven days, your activities and diet will be restricted. It is normal to experience some discomfort and swelling in the affected area for several days. You will probably find it difficult to smile and talk much within the first few days*.
Black and blue marks may be visible around your chin and neck so plan your clothing choices with that in mind. Your surgeon will give you very specific instructions regarding dental/oral hygiene, eating a soft food diet, sleeping positions and activity restrictions.
Give your face an opportunity to heal and you will be rewarded in time. You may not be able to accurately evaluate your newly shaped cheeks and chin for several weeks or months. Give yourself the opportunity to get used to your new look. Surprisingly, others may not even recognize that you have had a procedure, they just think you look better, more refreshed—and no doubt you will feel that way, too. Be sure to address any questions or concerns about this procedure to your surgeon immediately. Your health and happiness are the most important considerations at any time. Your experience may vary please read disclaimers area
Possible Complications
As with any surgical procedure, small sensory nerves near the surface of the skin may be interrupted during Cheek & Chin Augmentation and consequently, you may feel some numbness or have less than full feeling. Sensibility returns over several months, but some diminished feelings may last indefinitely.
Facial nerve injury with weakness of a part of the face can occur on a transient or permanent basis. The latter is very rare. Other complications not listed here, can occur but are exceedingly rare. The shifting or imprecise of positioning of an implant, or an infection around it, could require a second operation or removal of the implant. Rarely, excess tightening and hardening of scar tissue around an implant can cause an unnatural shape. It is important to enter into your procedure aware not only of the benefits, but also of all the possible complications. Talk to your surgeon about every question and concern you may have.
Frequent Questions
Below you will find a list of frequent questions about Cheek or Chin Shaping. If you cannot find the answer you are looking for, please write to us, be sure to include the procedure name and your question!
How are these procedures done?
If your cheek shaping is performed in conjunction with a facelift, your implant will be inserted through the facelift incision. If it is performed separately, two small incisions will be made inside the upper lip, directly below the cheekbones. Your surgeon will then create small "tunnels" from the incisions to the cheekbones and insert an implant through each tunnel. Each implant will be fitted flush against your cheekbone, underneath the soft tissues of the cheek. Alternatively, an incision may be made inside your lower eyelid and a pocket is formed and the implant inserted there. After your implants are solidly in place, the incisions will be closed using dissolving stitches (sutures). A dressing will be applied to minimize discomfort and swelling.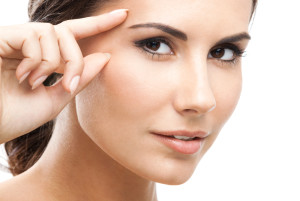 Chin shaping can be performed with the implant inserted either through a tiny incision underneath the chin, or through an incision inside the lower lip. Your surgeon will explain prior to your surgery which incision will be better for you. After the incision is made, a small pocket will be created beneath the skin, fatty tissue and muscle to hold the implant securely against the jaw. If your incision is made inside the lower lip, it is closed with dissolving stitches (sutures) that do not need removal. There will be no visible scar. If your incision is underneath your chin, regular stitches (sutures) will be used and are generally removed within one week; leaving a barely noticeable scar. Usually, the chin is taped after surgery to minimize swelling and discomfort.
How do I prepare for my procedure?
During your initial preoperative visit with your cosmetic surgeon, be prepared to give a complete medical history, including all your medications, allergies and previous surgeries. You will undergo a thorough physical examination and blood tests. If you are at or over age 40, an electrocardiogram will be required. Photographs are important aids in planning and performing your cheek and chin shaping. They become a permanent part of your patient record and are taken before and several months after your procedure.
During your consultation, you will be given specific directions to help you prepare for your procedure. Instructions generally include cautions about taking certain medication and drinking alcohol, the shaving process and use of antibacterial soap. You must not eat or drink anything eight hours before your procedure. If you take daily medication, ask your surgeon if it is safe to take before your procedure. If you have any sores on your body, if you have a cold, sore throat or allergic condition, inform your surgeon so you may be examined prior to your procedure.
It is very important to note that smoking reduces the blood supply to the face and may increase scarring and compromise the good results. Therefore, you must stop smoking completely for three weeks before and two weeks after your procedure. "Cutting down" will not help. Complete elimination of smoking is necessary to improve facial blood supply.
You must also stop taking aspirin or diet pills at least two weeks prior to the procedure.
How long does the procedure take?
Cheek shaping usually takes between 60 to 90 minutes. Chin shaping can take anywhere from 45 to 60 minutes. Your time may vary.
Can I return home the same day?
Yes. Cheek and chin shaping is done on an outpatient basis. However, it is necessary that you have someone to pick you up after the procedure, take you home and stay with you for at least 24 hours.
All Patients must schedule check-up appointments for the following times:
1 day
1 week
1 month
3 months
6 months
1 year
How long before I can return to normal activity?
Most individuals return to their usual activities in one week. No activities that could jar or bump the face for up to six weeks.
*Disclaimer 
Individual results vary. Client Testimonials are based on personal experience and are the opinion of individual clients. Any claims made on this website are intended to provide information about procedures provided here. Realistic Individual results will be discussed with you based on your information with an initial consult with a doctor or health care professional provided for your free consultation. The information provided is NOT intended as medical advice and is for your general knowledge only.