Laser Hair Removal Tips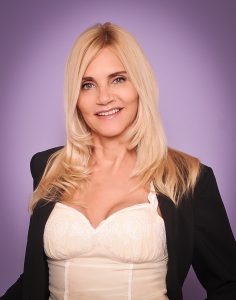 By: Iris Knupp
When I first meet a patient who comes in at South Florida Center for Cosmetic Surgery for Laser Hair Removal treatment, the number one question is: Is it going to hurt? And then: Does it really works? My friend said it hurts a lot, and the list of question goes on and on and on.
So I put together a guide for you, here are helpful tips for embarking on your successful laser journey.
Did you know:
Laser hair removal is a medical procedure who needs to be performed by a trained certified professional. I heard numerous stories about people not getting the right resulst, or even worst, the wrong results. You need to make sure the person who is going to do the hair removal is trained and certified.
Laser hair removal for unwanted hair has become one of the most common cosmetic procedures performed in the United States, ranked second behind wrinkle-relaxing injections in frequency of procedures performed.
Dark hair is the ideal. Laser hair removal utilizes beams of highly concentrated light designed to penetrate into the hair follicles, to be absorbed by the pigment( melanine) in the hair follicles and to destroy the hair within that hair follicle. That's why, the hair needs to be dark, which means, it has Melanine in it – an " ingredient" the machine needs to be effective. That being said, if you have blond, red or grey hair, Laser Hair removal treatments will not be as effective or may not work.
The machine makes all difference. Various types of lasers are utilized with laser hair removal – the most common of which are Alexandrite, Diode, Neodymium YAG and intense pulsed light sources. РHere at South Florida Center for Cosmetic Surgery, we utilize the Cynosure Laser- Alexandrite and Nd:Yag.
Number of treatments changes per person. Some individuals will see very long term hair removal which may last for many years. Others may require maintenance treatments. Here at South Florida Center for Cosmetic Surgery, we offer package of 6 sessions, which will reduce the hair considerably. Every patient is different and we can only suggest that 6 to 8 sessions will be enough for a good reduction. Most of the lasers and light sources are FDA cleared for permanent hair reduction, which means reduction over time. Remember, Laser Hair removal is considered a permanent reduction.
Hair growth cycles are different, so you have to wait for your next visit, as follows:
4 weeks for Face, Neck, Alveolar, Sideburns, Ears
6 weeks for Underarms, Bikini, Arms, Buttocks,Chest/Abdominal
8 Weeks for Legs, Back

Laser hair removal results is a permanent reduction in the number of hairs. It can only address existing hairs. The laser cannot prevent new hair from growing.

Remember: Hair is hormonal. While you are breathing you are producing hormones, which in consequence is producing hair. Laser Hair Removal helps to eliminate ingrown hairs due to shaving and helps to create a more soothen skin and finer hairs.
On the day of your 1st appointment
Come 15 minutes before the time schedule to fill out some paperworks. You will need to fill out Medical History, so please, come prepared with information about medications you are taking, and other important information about your health. Also, you will sign a Consent Form for Laser Hair Removal and a Pre/Pos Treatment Care Form.
Patient and professional will then, review the patient's Medical History and discuss expectations, potential risks and outcomes of the procedure. If necessary, a Test Spot will be done.
To learn more about our Hair Removal Treatment and how it can give you the results you need, please contact South Florida Center for Cosmetic Surgery. You can reach us by calling (954) 565-7575 today.