VelaShape Cellulite Reduction Ft. Lauderdale
Not long ago, if you were looking for a non-surgical way to treat cellulite and give yourself a slimmer look, you were just plain out of luck. But now, the South Florida Center for Cosmetic Surgery offers VelaShape, an exciting new way to improve your skin's smoothness and tone for a sexier figure.
It's time to get help with a Florida cellulite treatment that works. Call us at (954) 565-7575 or toll-free at (800) 274-LIPO today to schedule your appointment at the South Florida Center for Cosmetic Surgery, with locations in Fort Lauderdale.
Cellulite Treatment in South Florida
As seen on The Today Show, VelaShape works wonders to contour and sculpt your body, giving you the smooth, dimple-free skin you never thought possible. Many women looking for a cellulite treatment in Florida have tried using ineffective creams and other topical treatments, and after seeing little to no improvement, many just give up hope.
Our patients from across South Florida love VelaShape because it works. And don't just take our word for it – the U.S. Food and Drug Administration (FDA) has cleared VelaShape for temporary reduction in the appearance of cellulite on any area of the body where it appears, including the thighs, buttocks, hips and abdomen. Women can see results in as little as 4 treatment sessions, with the maximum benefit being revealed about 6 to 8 weeks after the final treatment.
Thinner Thighs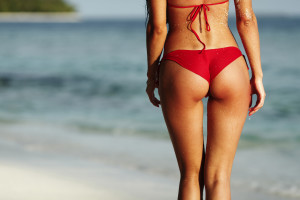 Effective cellulite treatment is one big advantage of VelaShape, but the benefits don't stop there. This treatment is also FDA approved to temporarily reduce thigh circumference. That means you can enjoy a slimmer mid-body appearance without following another fad diet or hitting the gym 7 days a week. How much slimming can you expect? In clinical studies, patients on average reduced their thigh circumference by 1 inch.
Too Good To Be True?
VelaShape uses advanced technology to heat fat cells, reducing cell volume and evening out the skin through vacuum tissue manipulation. Consider all the benefits:
Reduce thigh circumference and the appearance of cellulite
Safe and effective for all skin colors and types
Massage-like treatment that involves no needles or cutting of the skin
No downtime – you can carry on with your day's activities immediately
Comfortable recovery with most patients experiencing only minor temporary redness
Easy maintenance of results through occasional follow-up treatments
Keep in mind that VelaShape is not a substitute for eating right and getting plenty of exercise. For healthy women who take the time to take care of themselves, it's an excellent way to smooth, slim and improve on what nature gave you.