DermaPen Fort Lauderdale
---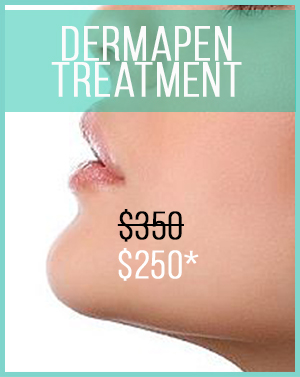 *Price based on Package Discount.
 Rejuvenate Your Skin
At South Florida Center for Cosmetic Surgery, our plastic surgeons see a lot of patients that have noticeable signs of skin damage. For these patients, DermaPen treatment is the perfect solution *. Results last permanently and can be enhanced with other treatments *.
Improve Imperfections
DermaPen is the best solution for the following:

DermaPen Recovery
Generally, DermaPen Patients won't have downtime *, but some may experience facial redness for 12-48 hours after the treatment. Most people are able to return to normal daily activities immediately after the treatment. Application of a breathable camouflage will seal the skin and cover any redness for an immediate return to work.
Frequently Asked Questions
Below you will find a list of frequent questions about Dermapen from our Fort Lauderdale patients. If you cannot find the answer you are looking for, please write to us, be sure to include the procedure name and your question.
How is the procedure done?
The Dermapen™ consists of two parts: an electric hand piece that plugs into the wall for a stable and consistent source of power, and a disposable needle tip, containing 12 microscopic needles. Once the needle tip is clicked into the hand piece, your Dermapen™ is ready for action. The internal motor of the Dermapen™, powered with revolutionary AOVN™ technology, causes the needles in the Dermapen Tip to oscillate at a rate of close to 110 revolutions per second. When the needle tip makes contact with the skin, the needles create a tiny puncture in the skin's surface, causing micro-trauma, and inducing an immune response, and subsequently, the creation of new healthy collagen. The punctures also act as micro-channels that carry topical nutrients used during the treatment deep into skin layers for an increased effect. Because the needles oscillate as quickly as they do, the tip of the Dermapen™ easily *glides* across the skin, without catching or causing any dermal tearing.
How do I prepare for this procedure?
For optimal results, a period of effective active treatment creams, such as Vitamin A, C or Resveratrol & Procyanidin is recommended to allow the skin's strength to build-up (especially for thin or delicate skin areas). Consult your clinician about the recommended DP Dermaceuticals™ Pre- and Post- procedure protocol.
How long does the procedure take?
Typically, you will see results after the first treatment. Lasting and more significant results will occur after 4 to 6 treatments (spaced 4-6 weeks apart). Your skin will continue to improve over the next 6-12 months after a course of treatments and when combined with the recommended post treatment care. Your experience may differ.
What form of anesthesia is used?
None. For minimum needle depths Dermapen™ Treatments are painless. Treatments over 0.5mm deep, may require a topical anesthetic cream to be applied for 15-40 minutes before the procedure. This will render the treatments virtually pain free. Your experience may vary
Can I return home the same day?
Yes. Treatment with DermaPen is a very simple procedure, which allows you to return home immediately after your procedure.
If you would like to learn more about how Dermapen can help you look younger almost instantly, please contact South Florida Center for Cosmetic Surgery and schedule a personal consultation. Call us at (954) 565-7575 or toll-free at (800) 274-LIPO today.
*Disclaimer 
Patient pictures are showing Before and After results are actual patients – Individual results vary. Client Testimonials are based on personal experience and are the opinion of individual clients. Any claims made on this website are intended to provide information about procedures provided here. Realistic Individual results will be discussed with you based on your information with an initial consult with a doctor or health care professional provided for your free consultation. The information provided is NOT intended as medical advice and is for your general knowledge only.