Sculptra in Ft. Lauderdale
Sculptra®, often called "The Liquid Facelift," is a remarkable new option in non-surgical rejuvenation for the face. A non-invasive half-hour procedure, Sculptra enables our patients to achieve a more youthful, yet utterly natural look *.
On average, the human face loses four to five cubic centimeters of volume each year. This tissue loss causes a downward pull that leads to a slight drooping of the facial features and wrinkling of the skin.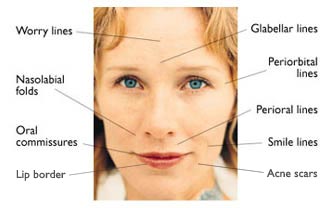 When placed beneath the skin, Sculptra particles can restore plumpness to depleted tissue pads around the cheeks, lips, eyes, nose, and chin. Sculptra also triggers your body's own natural production of new collagen, significantly thickening the skin *. (results may vary, please read disclosure area)
In the weeks that follow your procedure, features will begin to regain some of their lost vitality while your skin takes on a smoother, healthier looking contour. Even those areas with the deepest lines and most troublesome folds will benefit dramatically from Sculptra *.
These positive changes will continue to develop for several months. Each patient is unique, so your particular circumstances will determine if more than one treatment is necessary*. The beautiful effects of Sculptra can last up to two years – longer than any previous filler *.
At the South Florida Center for Cosmetic Surgery, we use a topical numbing agent to make your Sculptra procedure just as comfortable and relaxing as possible. There is no downtime, and our patients typically resume their normal activities immediately following treatment *.
Sculptra's active compound, Poly-L-lactic acid, has been in wide use for many years in dissolvable stitches and implants. The FDA-approved filler has been tested on over 150,000 patients in over 30 countries. Sculptra is not derived from any animal or human source and therefore requires no allergy screening.
The most common side effects of Sculptra include those associated with all injection procedures: temporary bruising, swelling, redness and tenderness. More rarely, small bumps in treated areas, usually below the skin, might require a corrective procedure. All injection procedures carry some risk of infection. Because Sculptra is a non-surgical treatment, it carries none of the risks associated with general anesthesia.
Sculptra is a relaxing and convenient alternative to surgery. Come visit us and see why so many South Florida Center patients achieve gorgeous results *.
*Disclaimer 
Individual results vary. Client Testimonials are based on personal experience and are the opinion of individual clients. Any claims made on this website are intended to provide information about procedures provided here. Realistic Individual results will be discussed with you based on your information with an initial consult with a doctor or health care professional provided for your free consultation. The information provided is NOT intended as medical advice and is for your general knowledge only.