---
What is FTM Facial Masculinization Surgery?
Facial Masculinization Surgery refers to a combination of certain surgical procedures aimed at changing the feminine features of a female into a more masculine face. For most individuals transitioning from female to male, the testosterone therapy is sufficient to masculinize the face, but depending on your features and your desires, facial masculinization surgery may be what you need.
As a transgendered individual, it is important that the world sees you the way you feel on the inside, this is more than important to build your self-esteem and establish a sense of happiness. Facial Masculinization Surgery matches the inside "you" with the face you show to the world.
The contrast in the facial features of Men and Women
Men's facial skeletons are usually larger, longer and more angular than women's. Men's skulls usually have "bossing" in the area of the frontal sinuses making them larger. The chin is usually about 17% higher in men and larger overall.
To make a female face appear more masculine many techniques can be used along with testosterone therapy. The forehead can be lengthened, the cheeks and nose augmented, and most importantly the jaw reshaped and the chin recontoured.
The Facial Feminization Surgery (FFS) consists of some or all of these surgeries:
Cheek Augmentation
Forehead Lengthening & Augmentation
Chin Recontouring or Genioplasty or Mentoplasty
Rhinoplasty or Nasal Augmentation
Jaw Contouring or Jaw Reshaping
Adam's Apple Surgery or Thyroid Cartilage Enhancement
Forehead Lengthening and Augmentation
Forehead Lengthening is a surgical procedure used to lengthen the forehead from the eyebrows to the hairline. Forehead lengthening creates a masculine appearance by increasing the distance between the hairline and the brows for females whose foreheads are usually shorter in height.
Process of Forehead Lengthening
Forehead Lengthening is performed under general anesthesia. The incision is made within the hairline, leaving no obvious or visible scarring.
What is Forehead Augmentation?
Forehead Augmentation procedure carried out surgically that enlarges the forehead to achieve more masculine proportions
Forehead Augmentation surgery benefits those who wish to change a small, somewhat feminine forehead to a more angular, larger masculine forehead.
All or some these benefits and features can be explored by patients based on their desired look.
Process of Forehead Augmentation
Forehead Augmentation is performed under general anesthesia using a prosthetic material (methyl methacrylate) to complete the appropriate augmentation. Incisions are made within the hairline, leaving no visible or obvious scarring.
Cheek Augmentation
What is Masculinizing Cheek Augmentation?
Male cheeks are often more angled and less rounded in appearance than female cheeks. Masculinizing cheek augmentation gives the cheeks a more masculine shape and proportion.
A Cheek Augmentation is a surgical procedure in which implants are placed in between the bone and the skin, to increase a more male appearance.
Depending on your features it may give your face a more angular, chiseled and masculine appearance.
How is Cheek Augmentation performed?
Cheek Augmentation is performed under general anesthesia and incisions are made on the inside of the mouth to enable insertion of implants.
The implants come in various sizes and shapes to meet individual desires and underlying bony contours. The procedure leaves no visible scars.
Rhinoplasty (Nose Job/Nasal Augmentation)
What is Masculinizing Nasal Rhinoplasty?
Male noses tend towards being larger and wider than women's noses. Within the context of FTM Facial Masculinization surgery, Rhinoplasty or Nasal Augmentation increases the projection and, if desired, the width of the nose to make it appear more masculine in appearance.
Benefits of Nasal Augmentation
Nasal Augmentation benefits those who wish to have a larger or wider nose. Possible benefits may include filling in areas of deficiency, increasing the prominence of the bridge, altering the dorsal profile, and also improving appearance due to congenital structural defects.
The Artistry of Masculinizing Nasal Rhinoplasty
Rhinoplasty is usually one of the most challenging procedures to be successful at. Excellence in surgical skills may not be enough to achieve a desired result boasting of a newly augmented nose that's balanced with the cheekbones, mouth and brow, such skills must be accompanied with an artistic "eye" that is capable picturing the end result.
The Process of Rhinoplasty
A Rhinoplasty is performed under general anesthesia making use of the patient's own cartilage and/or bone grafts to achieve the desired augmentation. Depending on patient's needs, the location of incisions will vary but are guaranteed to leave little to no visible scars.
Chin Recontouring/Genioplasty/ Mentoplasty
What is Chin Masculinization (Genioplasty)?
Male chins appear to be longer and squarer with a flatter base unlike the chins of females. Chin Masculinization is a procedure that increases the size of the chin in all dimensions according to your features and your preference. Individuals with small, narrow or depressed chins who desire stronger and masculine chins will find chin Masculinization very beneficial. Asymmetries will be corrected and made modified to be more symmetrical.
What about Chin Implants?
Although chin implants are occasionally used, we believe that introducing a foreign object such as an implant into the body can cause more harm than good. We believe a better approach is to re-shape the underlying facial skeleton by changing the chin shape bone.
There is really no need for the use of silicone implants because the options for chin surgery are many; the chin can either be moved forward, downward, widened, or narrowed depending on your natural features.
Process of Chin Masculinization surgery
Chin Masculinization is performed under general anesthesia where incisions are made within the mouth, leaving no visible scarring.
Jaw Contouring/Jaw reshaping
What is Jaw Contouring and how does it Masculinize the Face?
Under normal circumstances, the female jaw is naturally narrower compared to the male jaw. The female jaw also lacks the well defined and sharp-angled back "corner" commonly seen in the male jaw. In order to achieve that masculine look, jaw contouring is used. Jaw contouring is a procedure that increases the width of the mandible and the prominence of the angle. It also makes the definition between the lower face and the neck more masculine by enlarging the margins of the jaw.
Benefits of Jaw Contouring
Through the process of Jaw Contouring, the face is reconstructed to have more masculine features which are defined by the modified facial angles and proportions. The asymmetries are adjusted to become symmetrically balanced and the face's width is increased.
The process of Jaw Contouring surgery
Jaw contouring surgery is a process carried out under general anesthesia which involves the insertion of implants instead of fat or bone grafting into the jaw by making an incision on the inside of the mouth hence eliminating the possibilities scars.
FTM Adam's Apple Surgery (Thyroid Cartilage Enhancement)
What is FTM Adam's Apple Surgery?
One of the most obvious differences between the appearance of men and women is the presence or absence of Adam's apple. When talking about the female to male facial masculinization surgery the Adam's apple surgery also known as Thyroid Cartilage Enhancement, is a procedure used to create an Adam's apple.
Thyroid Cartilage Enhancement offers a number of benefits
Thyroid Cartilage Enhancement is suitable for patients transitioning from female to male, it gives them the opportunity of having an Adam's Apple which gives an overall masculine appearance.
The process Thyroid Cartilage surgery
There is usually no visible scarring because the incision is made at the first crease just behind the chin and this surgery can either be carried out under general or local anesthesia.
Schedule an Appointment with us today!
Meet the Doctors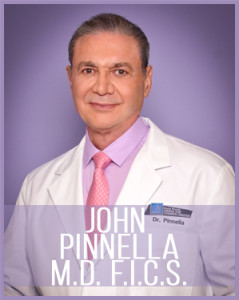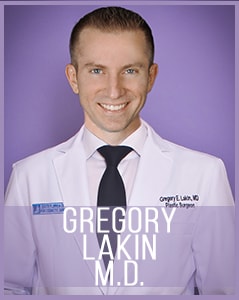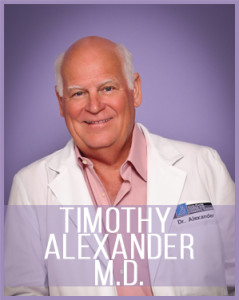 Frequently Asked Questions
How do I prepare for surgery?
South Florida Center for Cosmetic Surgery  patients should schedule a consultation to help determine post-operative breast size and to prepare for their cosmetic plastic surgery.
During your preoperative consultation, you will be given specific directions to help you prepare for your procedure. Instructions include cautions about taking certain medication and drinking alcohol, the shaving process and use of antibacterial soap.
You must stop taking aspirin, aspirin-containing medications or diet pills for two weeks before your surgery. Do not eat or drink anything eight hours before your procedure and do not smoke two weeks before and two days after surgery. If you take daily medication, ask your surgeon if it is safe to take before your procedure. If you have any sores on your body, if you have a cold, sore throat or allergic condition, inform your surgeon so you may be examined again before your procedure. If you are at or over age 40, an electrocardiogram will be required.
What is the difference between silicone and saline breast implants?
Saline (salt water) breast implants have been the only choice for transgenders getting breast augmentation over the last 14 years. This has been because of an FDA ban on silicone breast implants while their safety was being determined. Patients undergoing breast reconstruction have been able to choose silicone breast implants during this time and can attest to their natural shape and feeling and their sturdiness. In November of 2006, the FDA cleared these cohesive gel implants for use by patients over 22 years old who are getting breast augmentation. Breast enhancement candidates are encouraged by the FDA's announcement that "gummy bear" cohesive gel implants are as safe and effective as their salt water (saline) counterparts. At the South Florida Center for Cosmetic Surgery, your surgeon will discuss your options for breast implants and help you make your decision.
Silicone breast implants are less prone to rippling than saline implants; however, most doctors will place a saline implant under a layer of muscle, so there is more tissue above the implant. This lessens the "wrinkling" that you may see or feel through the skin. Some surgeons have found that another way to dampen the rippling of saline implants is to slightly overfill them.
Are implants safe?
Every transgender wonder: "What if my implant bursts?" Saline implants are filled with salt water and, if something did go wrong, the salt water solution would be absorbed by your body. Years ago, there was concern that if silicone breast implants leaked, the silicone could harm a woman's health. This is no longer the case. Cohesive gel implants, sometimes called "gummy bear" implants, are made of a solid, flexible gel. If one of them is damaged, no harmful fluids or substances will enter the women's body. The FDA recently cleared cohesive gel implants for general use when it was determined that they were as safe and effective as saline breast implants.
How long does the procedure take?
Operating time varies depending on the surgery performed. On average it would be 2 hours.
What form of anesthesia is used?
General anesthesia is used for all surgical procedures and is performed by a Professional M.D. Anesthesiologist.
Can I return home the same day?
Yes. However, it is necessary that you have someone to pick you up after the procedure, take you home, and stay with you for at least 24 hours.
All Patients must schedule check-up appointments for the following times:
1 day
1 week
1 month
3 months
6 months
1 year
How long before I can return to normal activity?
Depends on the surgery. Most patients return to their usual activities in one week. However, you must not lift anything for the first two weeks and do no heavy lifting for the first four weeks.
Schedule Your Consultation
Are you overwhelmed with your implant options? Do you have more questions you need to be answered? Are you ready to have the breasts that you've always wanted? Then you are ready to have a consultation with the experienced surgeons at the South Florida Center for Cosmetic Surgery. Contact us today at (954) 565-7575 or toll-free at (800) 274-LIPO and schedule your consultation.
*Disclaimer 
Patient pictures are showing Before and After results are actual patients – Individual results vary. Client Testimonials are based on personal experience and are the opinion of individual clients. Any claims made on this website are intended to provide information about procedures provided here. Realistic Individual results will be discussed with you based on your information with an initial consult with a doctor or healthcare professional provided for your free consultation. The information provided is NOT intended as medical advice and is for your general knowledge only.