---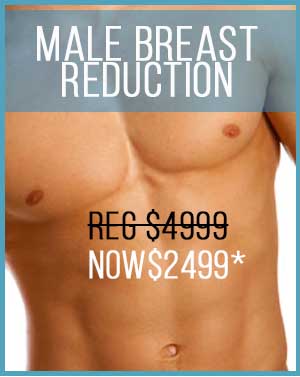 *Promotional Price does not include Anesthesia. *Results may vary in individual cases. *See full disclaimers at the disclaimers area
Male Breast Reduction Surgery
Oversized male breasts are not uncommon. In fact, studies show that more than half of all men in the United States have enlarged breasts (a medical condition known as gynecomastia).
The safest and most effective treatment for gynecomastia is male breast reduction surgery. During the operation, excess breast tissue, fat and skin is removed to create a flatter and more classically masculine-looking chest. Men that have gynecomastia surgery usually experience a sudden boost of self-confidence that they've never felt before*.
South Florida Center for Cosmetic Surgery is home to leading Fort Lauderdale gynecomastia surgeons. Our team understands the shame and embarrassment of enlarged male breasts, and we are committed to delivering attractive results our patients love.
Reclaim Your Confidence
Male breast reduction offers physical and psychological benefits. Physically, your chest will look flatter and firmer after surgery. The skin will tightly hug the chest contours. Incisions are minimal, so you don't have to worry about noticeable scarring.
With a normal sized, flat chest, you can enjoy wearing close-fitting clothing or going shirtless at the pool or beach. Your newfound confidence can be an advantage personally and professionally — for example, giving you the motivation you need to apply for a new job or date someone new. You may also find it easier to exercise and play sports without the discomfort of oversized breasts.
Meet Our Male Breast Reduction Surgeons
The key to successful gynecomastia treatment is working with the right experts. You need a plastic surgeon with the experience, skill and bedside manner to make the experience safe, productive and pleasant. You can trust the team at South Florida Center for Cosmetic Surgery. We have been helping men like you battle gynecomastia for more than 15 years.
Our male breast reduction surgeons will use liposuction and surgical excision to remove surplus fat and glandular tissue. We rely on advanced liposuction techniques whenever possible. We are always conscious of the incision pattern for minimal scarring. We don't want you to be reminded of what used to be oversized breasts!
A Flatter, Firmer Chest
The goals of gynecomastia surgery are to:
Remove excess fat, glandular tissue, and skin from the breasts*
Reduce enlarged areolas*
Restore a normal male breast contour*
If your breasts are composed mostly of excess fat, liposuction alone may correct the problem. However, if you have excess fat and glandular tissue, our surgeons will probably need to use surgical excision techniques to reduce the size of your breasts. We will discuss these options during your initial consultation after we examine your chest.
Meet the Doctors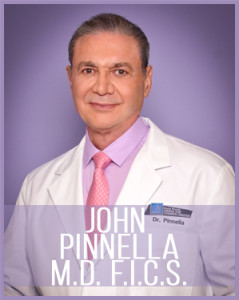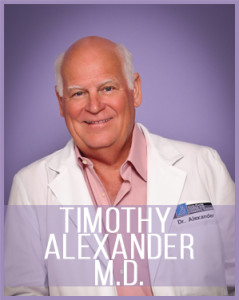 Recovery
When you "awaken" after your Male Breast Reduction procedure, you will experience some discomfort for a few hours when the anesthesia wears off. Your surgeon will give you medication to relieve any distress. Most men require very little pain medication after the first 24 hours.
It is important to wear the compression garment provided by your surgeon (except when showering) for seven to ten days after your procedure. At approximately the fifth postoperative day, your bandages will be removed. Your stitches will be removed in stages during the second week after your procedure. At first, your chest may be somewhat bruised and swollen; but gradually the swelling will decrease. You will, however, be able to resume most normal activities after a few days. More strenuous activities, such as heavy exercise should be avoided for two to three weeks. It is important to remember that each person heals at his rate. By giving yourself a few days after surgery to recuperate, you help let the healing process begin. Additionally, you will receive specific instructions to follow during your recovery including rest and sleeping positions, bathing and showering techniques, and caring for your incision area.
Most men report that the results from breast reduction are so favorable that concern about scars is minimal. Your chest may not attain its final shape for up to ten weeks. Be sure to address any questions or concerns to your surgeon immediately. Your health and happiness are the most important considerations any time.
Possible Complications
The scars in Male Breast Reduction procedures are placed in natural skin demarcation lines around the areola, down the breast, and across the bottom of the breast. In most men, the scars from the incisions will be pink for about six months and gradually fade after that. The scars are rarely troublesome. Nevertheless, you should know that all scars are permanent and their height, width, and final color are not totally predictable.
As with any surgical procedure, small nerves to the skin are interrupted during surgery. Portions of the nipple area may feel numb or have less than a full feeling. Sensitivity returns over several weeks, but some diminished feeling may last indefinitely.
If you sunbathe or utilize a tanning bed, you must not do so until any numbness of the chest is gone (to avoid burning). After this point, you must protect the incision site with a sunscreen of SPF 15 or more for at least six months.
No procedure is without risks; however, the majority of complications known to be associated with male breast reduction are minor when an experienced surgeon, such as one of our plastic surgery providers, performs the procedure. As with any procedure, bleeding, infection, delayed healing, excessive scarring and other problems can occur. Nonetheless, it is important to enter into your procedure aware not only of the benefits but also of the possible complications. Talk to your surgeon about every question and concern you may have.
Frequently Asked Questions
Below you will find a list of frequent questions about Male Breast Reduction. If you cannot find the answer you are looking for, please write to us, be sure to include the procedure name and your question!
How is this procedure done?
Depending on your nature of your excess breast tissue a combination of procedures may be performed. The excess glandular tissue is often removed through an incision using a scalpel while the excess fatty tissue is commonly treated with liposuction. Only your surgeon can determine which treatment is appropriate for you. In either case, the incision is usually hidden near the border of the dark tissue surrounding the nipple (areola). Some surgeons may choose an incision under the arm when liposuction is used alone.
How do I prepare for my breast reduction?
During your initial preoperative visit with your surgeon, be prepared to give a complete medical history including all your medications, allergies and previous surgeries. You will undergo a through physical examination and blood tests. If you are at or over age 40, an electrocardiogram will be required. Photographs, which do not include your face, are important aids in planning and performing your breast reduction. They become a permanent part of your patient record and are taken before and several months after your procedure.
During your consultation, you will be given specific directions to help you prepare for your procedure. Instructions include cautions about taking a certain medication and drinking alcohol, the shaving process and use of antibacterial soap. You must not eat or drink anything eight hours before your procedure. Do not smoke two weeks before and two days after surgery. You must also stop taking aspirin or diet pills at least two weeks before the procedure. If you take daily medication, ask your surgeon if it is safe to take before your procedure. If you have any sores on your body, if you have a cold, sore throat or allergic condition, inform your surgeon so you may be examined before your procedure.
How long does the procedure take?
Operating time is about two hours.
What form of anesthesia is used?
General anesthesia is used for all surgical procedures and is performed by a Professional M.D. Anesthesiologist.
Can I return home the same day?
Breast reduction is done on an ambulatory basis, and an overnight stay will not be required. However, it is necessary that you have someone pick you up after the procedure, take you home, and stay with you for at least 24 hours.
All Patients must schedule check-up appointments for the following times:
1 day
1 week
1 month
3 months
6 months
1 year
How long before I can return to normal activity?
Most men return to their usual activities in one week. However, you must not lift anything for the first two weeks and do no heavy lifting for the first four weeks. Avoid raising your arms above your head for at least two weeks.
To schedule a consultation to discuss male breast reduction with our surgical team, please contact us today. Call us at (954) 565-7575 or toll-free at (800) 274-LIPO.
*Disclaimer 
Patient pictures are showing Before and After results are actual patients – Individual results vary. Client Testimonials are based on personal experience and are the opinion of individual clients. Any claims made on this website are intended to provide information about procedures provided here. Realistic Individual results will be discussed with you based on your information with an initial consult with a doctor or health care professional provided for your free consultation. The information provided is NOT intended as medical advice and is for your general knowledge only.