Obagi Blue Peel
Photofacial with the use of IPL(Intense Pulsed Light Laser)
Photofacial technology uses Intense Pulsed Light to remove skin imperfections and unwanted hair. Pigmented lesions such as sunspots, age spots, vascular lesions such as spier veins, and rosacea are effectively treated.
European Facial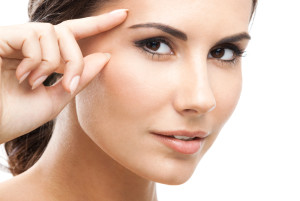 This traditional deep-pore facial consists of skin analysis, cleansing, exfoliating, facial massage, and mask. Add an Enzyme Peel or Glycolic Peel to your facial
Microdermabrasion
Your skin is cleansed and then mechanically exfoliated by vacuuming aluminum oxide crystals. Fine lines and wrinkles, acne scars, blemishes or congested skin and hyperpigmentation are vacuumed away. The stimulation and exfoliation produced by microdermabrasion cause the fibroblasts deep within the layers of your skin to produce collagen and stimulate skin growth. Not only does this rejuvinate, it helps to maintain healthy, radiant skin.
Obagi Blue Peel
This Obagi peel helps tp effectively remove the thin surface layers of aged and damaged skin from the face or other parts of the body. Dead skin cells are replaced by the healthier ones, allowing the skin's own clarity and tightness to resurface.
Glycolic Peel
This is a facial peeling treatment using glycolic acid (an alpha hydroxyl acid) to achieve a more refined skin tone, softer and smoother skin texture, and minimized fine lines. Also, great for oily skin, acne breakouts, and dark spots. This treatment can be added to the facial.
Vitalize Peel
This peel brings the benefit of alpha-hydroxy and retinoic acids in a unique blend to create one of the strongest, but safest and most gentle peels. Even after one peel you will begin to notice a dramatic improvement in your skin's texture and tone, lessening of superficial lines and a healthier, more youthful look and feel. The renewal process has been clinically proven to help pigmentation problems fade and stimulate collagen production in the cells underneath. The VITALIZE Peel is safe and gentle for all skin types.