---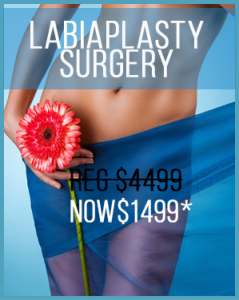 *Promotional Price does not include Anesthesia / Surgeon Fees. *Results may vary in individual cases. *See full disclaimers at the disclaimers area
Labiaplasty
A Labiaplasty, commonly referred to as Labia reduction, is an aesthetic surgery for the female genitalia, which involves reduction of the labia. Patients request the surgery because their labia either hangs or appears to be too long. Some patients complain of discomfort when wearing tight undergarments. South Florida Center For Cosmetic Surgery offers the best doctors for Labiaplasty.
Recovery
When you awaken after your labiaplasty, you will experience some discomfort for a few hours after the anesthesia wears off.
Your surgeon will give you medication to keep you as comfortable as possible. We suggest not to have sexual intercourse for a 30 day period.
You may shower the day after your procedure, though many of our patients choose to wait an additional day. After showering, pat dry the incision area or use a cool hair dryer.
Avoiding cigarette smoking during the first two weeks after surgery will greatly assist your body's natural healing processes.
Patients whose jobs do not involve full-time sitting usually return to work in just a few days. Other patients wait up to two weeks.
One month after your procedure swelling will have reduced substantially and you may resume your normal exercise routine.
Be sure to ask your surgeon about any concerns or questions you have about the recovery process. At South Florida Center, we believe your health and happiness are the most important considerations at any time.
Possible Side Effects
Labiaplasty is an extremely safe and effective procedure when performed properly with experience and care.  Healing in this region is very favorable due to its vascularity and scars are very well hidden.
Any surgery poses a small risk of infection, bleeding and wound healing issues. Patients who smoke, have immune suppressive disorders, and who consume blood thinners are generally more at risk for these problems.
Meet the Doctors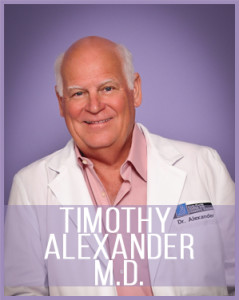 Frequent Questions
Below you will find a list of frequent questions about Labiaplasty. If you cannot find the answer you are looking for, please write to us, be sure to include the procedure name and your question!
How do I prepare for this procedure?
During your initial preoperative visit with your surgeon, we will need your complete medical history, including all of your medications, allergies and previous surgeries. You will undergo a thorough physical examination and blood tests. Feel free to talk to your doctor about the exact look you are hoping to achieve and any questions you have about your procedure.
How long does the procedure take?
Operating time for the labiaplasty is about one hour.
How long before I can return to my normal activities?
Some activities may be resumed in a matter of days, such as returning to a job that does not require constant sitting. Strenuous activities, such as your normal exercise regime, must wait two or three weeks. Your doctor will follow your progress closely and advise you as to which activities are safe during your healing process.
Take the next step: call us at (954) 565-7575 or toll-free at (800) 274-LIPO today to schedule your appointment at the South Florida Center for Cosmetic Surgery.
*Disclaimer 
Patient pictures are showing Before and After results are actual patients – Individual results vary. Client Testimonials are based on personal experience and are the opinion of individual clients. Any claims made on this website are intended to provide information about procedures provided here. Realistic Individual results will be discussed with you based on your information with an initial consult with a doctor or health care professional provided for your free consultation. The information provided is NOT intended as medical advice and is for your general knowledge only.