IPL Photo Facial
Now you can clear away skin imperfections quickly, comfortably, and safely, with long-lasting results. How? Intense Pulsed Light (IPL) photofacials *. Men and women alike will be pleased with the impressive results of Intense Pulsed Light photofacials. Our center uses the Palomar EsteLux® laser, which is specially designed to provide both maximum results and a pleasant experience* Take the next step: call us at (954) 565-7575 or toll-free at (800) 274-LIPO today to schedule your appointment at the South Florida Center for Cosmetic Surgery.
Simply sit or recline in one of our private skin care rooms while a skilled technician gently glides a Pulsed Light handpiece along the skin in the treatment area. The handpiece delivers pulses of light energy to the skin affected by acne, pigmented or vascular lesions or sun damage. The light is absorbed by specific pigments in the skin, like redness, age spots, acne scars or areas of rosacea, which reduce in color. The pulses of light also cause the production of new collagen and connective tissue. The new collagen improves the tone and texture of the skin and the appearance of fine lines, wrinkles and other signs of photoaging *. Results vary for each individual, please refer to our disclaimer area for more information.
Crunched for time? Our Pulsed Light system is one of the fastest available *. And, the Pulsed Light process can gently treat skin on the neck and hands *.
If you are at or over age 40, an electrocardiogram will be required. You must stop smoking, taking aspirin or taking diet pills at least two weeks prior to the procedure.
Great for a Variety of Skin Abnormalities or Conditions
Pulsed Light treatments can treat multiple types of skin abnormalities or conditions, which include the following:
More Treatments, More Results
We recommend a series of several treatments for optimal long-term benefits *. Appointments are usually spaced every three to four weeks *. Results will continue to improve after the first treatment *.
After Treatment, Back to Life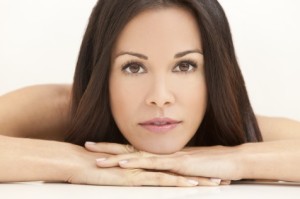 After your Pulsed Light session, the treated area is cleansed and you can immediately return to your normal activities *. Your technician may recommend that you use a specially formulated skin care product line or may prescribe a skin care regimen especially formulated for your skin type to help you maintain your results. The use of sun screen is recommended on any treated area that will be exposed to the sun.
Experience the Light!
Pulsed Light
A free consultation will determine if you are a candidate for this procedure or Sclerotherapy – Spider Vein Removal.
NannoLight Intense Pulsed Light Treatment
What causes Sun Damage and Hyperpigmentation of the Skin?
All year long your skin has to defend itself against environmental influences. Every day you are exposed to damaging light from the sun and other sources. If you have been looking for a comfortable, safe, and effective way to permanently remove brown spots such as solar lentigos and lentigenes, you're in luck! * Modern technology and extensive research have finally given us the answer *.
Benefits of NannoLight
Greater Speed
NannoLight is faster then most lasers and other IPL systems, making treatments fast and efficient.
Improved Comfort
NannoLight's chilled sapphire tip provides skin cooling to keep the skin cool while heating up the targeted chromophores to accomplish the desired result.
Safety and Efficacy
NannoLight's greater versatility and contact cooling allow greater safety, fewer side effects, and higher efficacy then other systems on the market.
The Method
What can I expect from my NannoLight treatment program?
Pre-Treatment Program:
At your first visit, you will probably be asked to fill out a medical history, and your treatment provider will discuss with you a treatment schedule and the results you can expect from your NannoLight treatments. You will also have a "spot test" done to determine the most effective power level for your skin type and condition.
NannoLight protocols and treatment parameters:
The key to safe and effective IPL removal of pigmented lesions is careful selection of the proper wavelength spectra, pulse width, and energy density ("fluence"), which vary considerably based on skin tone, type of lesion and lasers in allowing the selection of different filters and treatment parameters to provide the best results safely and comfortably.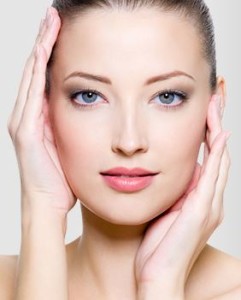 How Does NannoLight Work?
The NannoLight is an intense pulsed light (IPL) system that uses light to target certain melanin and/or pigmented problem areas in the skin (called chromophores) that cause the discoloration *. NannoLight is not a laser.
Many hyperpigmentation and problem pigment areas are related to sun damage and the natural aging process. Because NannoLight utilizes selected broadband light, it is capable of treating wide varieties of skin concerns for a variety of skin types. Using this broadband light technology, NannoLight is able to safely and effectively remove age spots, "liver spots", sun spots, and other pigmentation problems with little to no downtime *. Our clients often return to work immediately following treatment*.
How Does NannoLight Intense Pulsed Light Remove Pigmented Lesions?
For removal of pigmented lesions, light from the pre-selected light bandwidth is absorbed by the dark melanin pigment in the treatment area and converted to heat*. The heat causes the pigment in the lesion to coagulate and the skin normally exfoliates.
*Disclaimer 
Individual results vary. Client Testimonials are based on personal experience and are the opinion of individual clients. Any claims made on this website are intended to provide information about procedures provided here. Realistic Individual results will be discussed with you based on your information with an initial consult with a doctor or health care professional provided for your free consultation. The information provided is NOT intended as medical advice and is for your general knowledge only.