AcuPulse Fractional CO 2 Laser Treatment for Facial Rejuvenation
The AcuPulse® by Lumenis Ltd. is a fractional CO2 laser treatment with the absolute best available technology to smooth, tighten, tone, and rejuvenate the skin of the face, neck, and décolletage.
damage, age spots, and acne scars. With just one treatment, your skin will look more youthful and you will see improvement in the appearance of fine lines and deeper wrinkles, sun damaged areas, and more.
Tighten your skin
This FDA approved innovative technology promotes remodeling of skin through a gentle controlled ablation and coagulation of the epithelial layer. During treatment, a handpiece is passed over the entire surface of your skin. The whole procedure is fast and should only take just 15-30 minutes. During the treatment you may experience a minor heat sensation, but it is very gentle and you should not feel uncomfortable.
Great Results with Minimal Downtime

This procedure is safe, has excellent patient outcomes, and minimal downtime. This CO2 laser resurfacing treatment is unique because it quickly delivers laser energy pulses to reach the required depth of penetration for desired results while minimizing thermal damage to the surrounding tissue.A shallow depth of penetration is required for desired results when treating a more superficial condition such as sun damage compared to a deeper depth of penetration into the skin to resurface wrinkles and scars. Our system has the energy strength for both superficial and deep penetration to treat conditions at varying depths within your skin during a single treatment. The faster you can introduce the laser energy to the target tissue with the least amount of heat dissipation, the safer the treatment. This translates to maximal results, minimal risks of side effects, and little downtime.
Minimal discomfort and faster healing
Greater system power delivers the just enough energy deeper and faster without introducing too much excess heat into the surrounding tissue. A little collateral thermal damage around the ablation zone is good because this causes some tightening and triggers the cascade of healing events (neocollagenesis, etc) that we want, in order to remodel the tissue. Due to the advanced technology, the energy targets a specific zone and avoids excessive collateral thermal damage to the surrounding tissue. The smaller zone of collateral tissue damage results in shorter healing times, less downtime for the patient, less discomfort during the treatment, less potential side effects and overall a more favorable patient experience.
Preparation
A topical numbing cream will be applied prior to treatment using light settings on the face, neck, and/or décolletage. Eyeshields will be placed with topical anesthetic prior eyelid treatment. No injectable anesthesia is needed for light settings. Most patients will experience only a mild heat sensation which is gentle and not uncomfortable. General anesthesia is used with deeper settings to avoid needing multiple injections of local anesthesia.
We recommend prophylaxis with Acyclovir for a day before and a few days after treatments to try and prevent any Herpes Simplex Virus (HSV) outbreaks that may be induced by the heat. Generally we recommend this for all patients regardless if they have ever had any sores. Patients already taking daily anti-virals do not additional prophylaxis.
A recent tan could increase the your risk for post inflammatory hyperpigmentation (PIH). If you have a new tan, then your melanocytes are still active and they will respond to heat just like they would to the sun and their skin could darken as a result. You can be treated with the CO2 laser if you are placed on appropriate hydroquinone therapy for several weeks prior to treatment.
Wear a loose fitting button up shirt on the day of treatment.
Before and After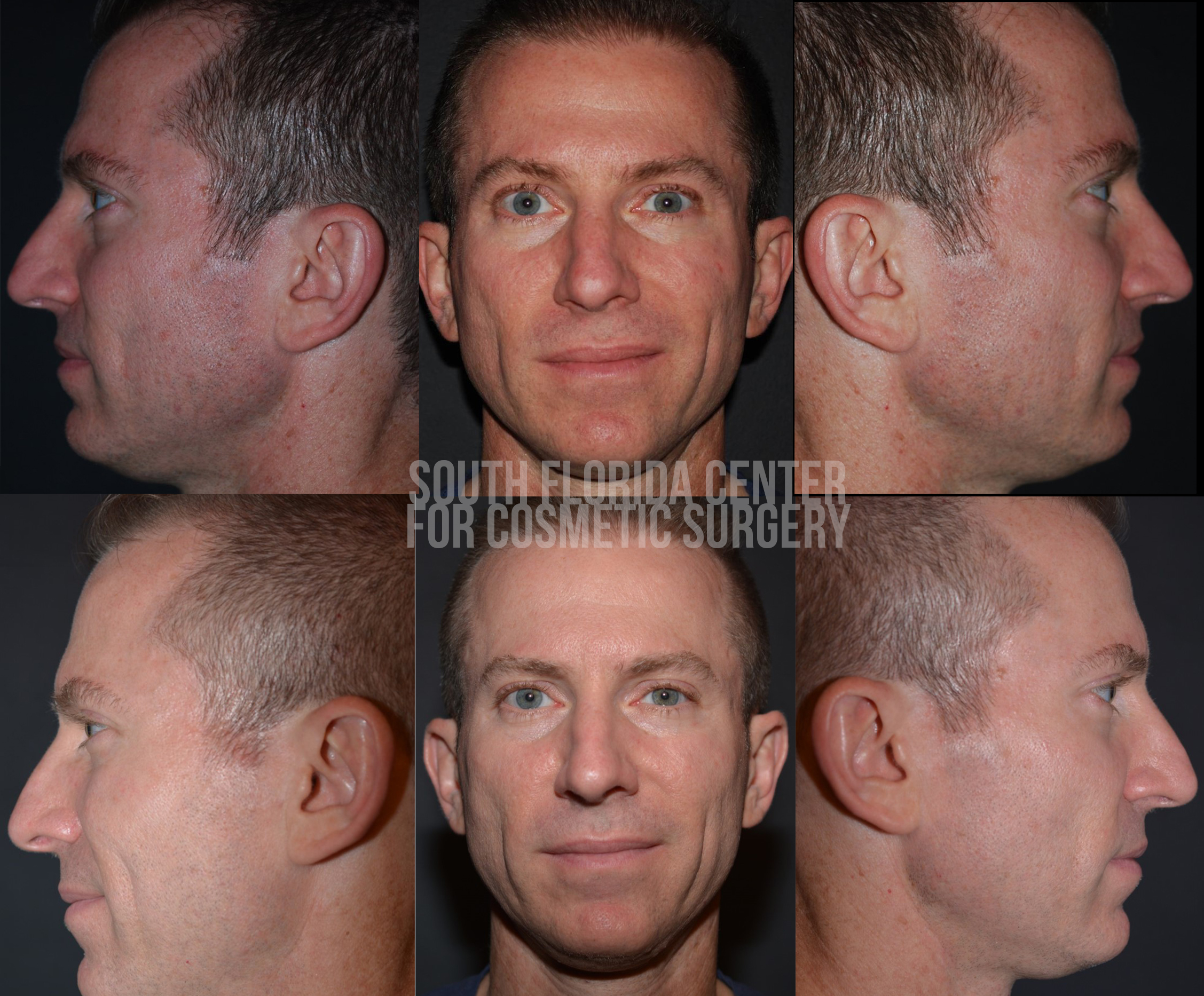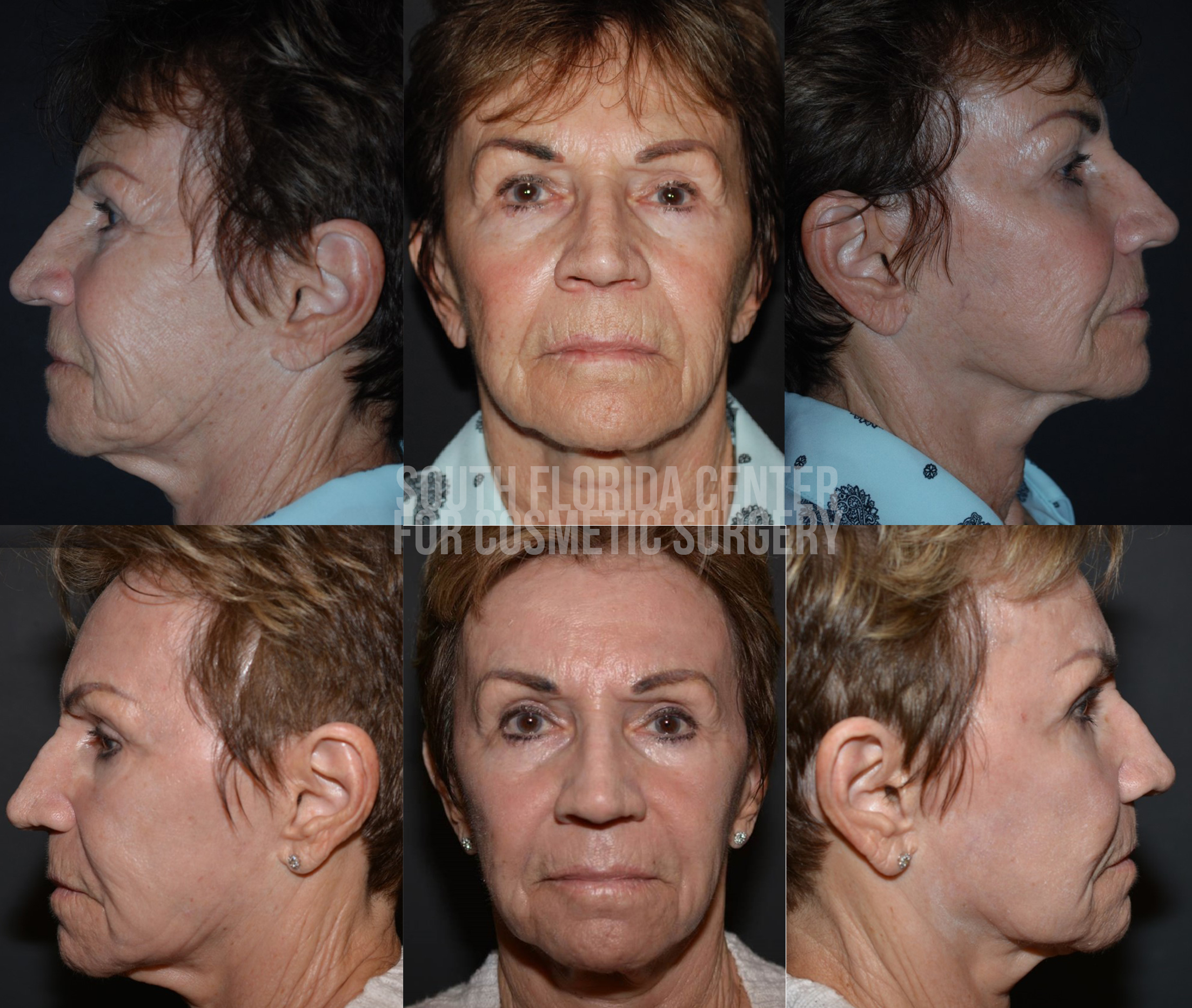 Your results may vary.
Post Procedure Guidelines
Patients may apply cool compresses, or dilute vinegar water soaks, immediately after treatment. Some patients report a "hot" feeling which lasts a few hours to a few days.
Gently wash the area with tepid water, or dilute vinegar water, and use a gentle cleanser (Cetaphil) 3 times a day starting the morning after the treatment. Then immediately re-apply occlusive ointment (Aquaphor) for at least 4 days.
Patients should apply a bland occlusive ointment (Aquaphor) to keep the area moist and to prevent direct contact between the treated tissue and the air during the healing process.
Avoid dirty, dusty environments, hairsprays, perfumes on treated areas, etc. while skin is healing.
Sleeping with head elevated on pillows (head above heart) the first few nights post treatment can help minimize swelling.
In general, avoid hot environments. Patient may shower, but hot water/steam should be avoided on the treated area until healing is complete
Avoid picking or aggressively scrubbing the scabs – allow them to gently exfoliate with the washing process.
Avoid direct sun exposure. Apply sun block SPF 30+ UVA and UVB, after the fifth day or after complete re-epithelialization. Sunscreen with titanium oxide, zinc oxide provides broader protection.
Wear a protective hat the first 2 weeks while outdoors.
After re-epithelialization is completed, a moisturizer may be used.
Make-up may be used usually 5–6 days after treatment, after skin is healed. Additional days for healing, sometimes 10 or more, may be required depending on treatments and individual patient response.
Your skin care regimen may be resumed when your skin returns to normal.
To learn more about the Acupulse Fractional CO 2 Laser treatment, please contact us today. Call us at (954) 565-7575 or toll-free at (800) 274-LIPO.
*Disclaimer 
Individual results vary. Client Testimonials are based on personal experience and are the opinion of individual clients. Any claims made on this website are intended to provide information about procedures provided here. Realistic Individual results will be discussed with you based on your information with an initial consult with a doctor or health care professional provided for your free consultation. The information provided is NOT intended as medical advice and is for your general knowledge only.