Microdermabrasion
---
Microdermabrasion rejuvenates and revitalizes your skin in just an afternoon * Microdermabrasion uses a fine jet of crystals to gently and painlessly exfoliate your skin while vacuum suction removes the crystals with the dead skin cells *. You're left with new, softer skin and more even skin texture *. Take the next step: call us at (954) 565-7575 or toll-free at (800) 274-LIPO today to schedule your appointment at the South Florida Center for Cosmetic Surgery.
In addition to surface exfoliation, Microdermabrasion promotes the production of new cells in the basal (deepest) layer of the dermis*, it cleans the pores, and stimulates collagen networking that can further improve skin texture*.
Microdermabrasion can be successfully used on light or dark skin to treat the face, neck, chest, arms, elbows, knees and hands. Microdermabrasion is generally indicated for:
This simple, quick and convenient procedure has become very popular with patients showing the early signs of aging, sun exposure and other facial imperfections. Non-invasive and non-wounding to the skin's surface, the procedure entails virtually no discomfort *, down time or recovery *. Patients typically experience some redness for about an hour after the procedure. Because microdermabrasion is so precise, the procedure is virtually pain-free *. Your experience may vary, please read disclaimers area.
Recovery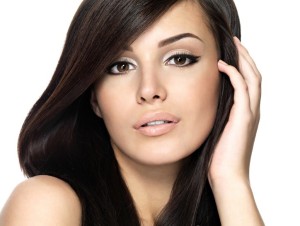 Immediately after a Microdermabrasion treatment you should notice an improvement in the smoothness and texture of your skin *. The appearance of age spots, freckles, fine lines and wrinkles will be reduced, and acne scars will be less noticeable *.
There is very little recovery time needed after Microdermabrasion. Some patients may experience minor redness and/or dryness in their skin for about a day after the procedure. Your treatment area may feel slightly sunburned or windburned after the procedure, but this should last only a few hours.
Our Aesthetician will recommend a moisturizer to use after your treatment. Your skin will be extra sensitive to the sun after microdermabrasion, so please wear a high-quality sunscreen with a SPF 15 minimum. Remember that exposure to the sun accelerates skin aging and can counteract the benefits of microdermabrasion!
You should avoid Alpha-Hydroxy Acid, Glycolic Acid products and skin exfoliation scrubs 3-days before and 3-days after a treatment. We discourage the use of full face make-up, such as liquid foundations or pressed powder foundations for 24 hours after a treatment. Eye make-up and lipstick can be applied immediately after a treatment.
Possible Complications
Microdermabrasion is one of the safest rejuvenation procedures available today *. It is unusual to develop any complications from this treatment, however some patients may experience a temporary redness or dry feeling in their skin. If the medical grade machines are used at high power it carries potential risks of hyperpigmentation, perforation, bleeding, and infection.
Very rarely, some people will show signs of hyperpigmentation after Microdermabrasion. For these people, lighter pressure will be used in subsequent treatments.
You should not have Microdermabrasion if you have any of the following conditions:
Undiagnosed lesions
Recent herpes outbreaks
Warts
Active, weeping acne (stages 3-4)
Active Rosacea
Unstable Diabetes
Auto-immune system disorders
Frequently Asked Questions
Below you will find a list of frequent questions about Microdermabrasion. If you cannot find the answer you are looking for, please write to us, be sure to include the procedure name and your question!
How is the procedure done?
Microdermabrasion can be successfully used on the face, neck, chest and arms, more rarely on the knees*. After cleansing your treatment area, the Aesthetician will use jet sterile micro-crystals to gently exfoliate your skin without the use of anesthesia. The Aesthetician will adjust the pressure for your skin and move the Microdermabrasion machine's handpiece across the treatment area to deliver a precise stream of crystals onto the skin's surface; the scale-like, lifeless epidermal cells and the crystals are then suctioned back into the same handpiece to reveal a fresh, invigorated skin surface. After your treatment, the Aesthetician may choose to apply a light acid skin polishing agent or facial mask to optimize your results. Your experience may vary.
Does Microdermabrasion hurt?
Not really. Microdermabrasion may sting a little around the eye area. Our Aesthetician will normally increase the treatment strength each session to increase the penetration to the skin. Your skin may feel a little hot and appear a little pink immediately following your treatment. You should tell your Aesthetician immediately if your treatment is too uncomfortable; they can turn down the controls if the suction or level of the "blast" is too strong for you.
How do I prepare for this procedure?
We recommend that you avoid any substance (Retin A, Acid Peels, heavy exfoliation, etc.) and any situation (Sun Burn, etc.) that will leave your skin sensitive on the day of treatment. You must stop smoking, taking aspirin or taking diet pills at least two weeks prior to the procedure. If you are at or over age 40, an electrocardiogram will be required.
How long does the procedure take and how many will I need

?

Microdermabrasion is a quick procedure that usually takes between 30 and 60 minutes. We recommend you start with 4-8 sessions, one every two weeks *. Following your initial treatment your skin maintenance program should include an additional treatment every 1-3 months *. Most people should see dramatic improvements after just a few treatments *, but stick with it for the best results*. Severe skin problems, such as deep acne scars and dark spots will take several treatments before any improvement is noticeable *.
Can I combine Microdermabrasion with another procedure?
Yes. Microdermabrasion is the perfect compliment to other procedures including Botox and Collagen. Microdermabrasion may also be prescribed before and after Face Lift surgery.
Can I return home the same day?
Chemical peels are performed on an outpatient basis so you may return home the same day.
How long before I can return to normal activity?
You can return to normal activities immediately following your Microdermabrasion treatment.
*Disclaimer 
Individual results vary. Client Testimonials are based on personal experience and are the opinion of individual clients. Any claims made on this website are intended to provide information about procedures provided here. Realistic Individual results will be discussed with you based on your information with an initial consult with a doctor or health care professional provided for your free consultation. The information provided is NOT intended as medical advice and is for your general knowledge only.