---
Arm Lift Surgery
The Arm Lift, or Brachioplasty, is a surgical procedure that lifts, tightens and re-contours the arm by removing excess skin and fat deposits. As we age, or if major weight loss occurs, the upper arm begins to sag due to the great effect of gravity, skin laxity, and thinning skin, muscle and fat tissues. An Arm Lift does not affect muscle tone, and normal physical activity is not only possible but highly recommended once recovery is complete.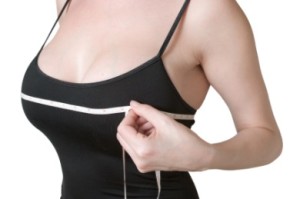 An arm lift can be performed in conjunction with liposuction of the upper arm and other body contouring procedures, but it not recommended for patients who have had mastectomy surgery. You will want to discuss the restrictions for arm lift in detail with your plastic surgeon if you have undergone a mastectomy.
People who have had major weight loss and post bariatric surgical patients can benefit greatly from an Arm Lift procedure as well as other procedures like a Face Lift, Tummy Tuck, Thigh Lift and Body Lift. Significant skin sagging can greatly affect your appearance after losing excessive weight. Our surgeons, who specialize in post-bariatric cosmetic surgery procedures, are committed to providing the best possible surgical results for patients in these unique circumstances.
This procedure is usually performed under general anesthesia on an outpatient basis. Incisions are made between the armpit and the elbow, and sutures are used to close the wound, which will leave some scarring. Recovery takes at least a week, and most normal activities can be resumed by three or four weeks*.
Recovery
When you "awaken" after your procedure, you most likely will experience some discomfort around the area of the incision and sutures when the anesthesia wears off. Your plastic surgeon will give you medication to relieve any discomfort.
Arm Lift procedures are performed on an outpatient basis, and you will be released to go home about an hour or two after surgery. It will be necessary that you have someone to pick you up after the procedure, take you home, and stay with you for at least 24 hours.
If antibiotics are prescribed, please follow directions exactly to avoid complications due to infection. Pain medication may also be prescribed to be taken as needed. You will receive specific instructions to follow during your recovery including rest and sleeping positions, bathing and showering techniques, and exercises. It is imperative that you do not smoke for at least two weeks after your surgery to help the healing process.
Your arms may be sore and swollen for the first few days and reaching, putting your hands over your head, or another gesturing may be uncomfortable for a while. Normal activities can be resumed after a few days, and you can be fully physically active again in four to six weeks*.
You will notice a difference in the contour and shape of your arms almost immediately. As the swelling diminishes, you will see and feel more improvement*. Your experience may vary (click here to see read more disclaimers)
Possible Complications
The most common complication is a collection of blood or serum (seromas) under the skin of the upper arm. A suction drain may be placed inside during your procedure and left for a day postoperative. Its removal is painless.* Please read disclaimers area; your experience may vary.
Infection and incision healing problems, including loss of skin and excessive scarring, occurs less frequently. As with any surgical procedure, small nerves to the skin are interrupted during an Arm Lift. Portions of your arm will feel numb or have less feeling. Sensibility returns over several months but some diminished feeling may last indefinitely.
Following an Arm Lift, you can expect a scar on the inside of the upper arm from above the elbow to the under arm. If there is a small amount of skin to be removed, the incision might be localized just under the arm. In some individuals, a different type or location of the scar may be necessary because of particular body variations. If this is so in your case, your surgeon will inform you at the time of your consultation. Your scars will be red or pink for six months and gradually fade after that. The scars are rarely troublesome. Nevertheless, you should know that all scars are permanent and their height, width, and final color are not totally predictable.
Like any surgical procedure, complications are possible. It is important to enter into your procedure aware not only of the benefits but also of the possible complications. Talk to your surgeon about every question and concern you may have.
Frequently Asked Questions
Below you will find a list of frequent questions about an Arm Lift. If you cannot find the answer you are looking for, please write to us, be sure to include the procedure name and your question!
How is this procedure done?
An Arm Lift is performed for those requiring excess skin removal, skin tightening, and arm re-contouring. For an Arm lift, an incision is made along the inside of the arm from above the elbow to the underarm. If a small amount of skin is being removed, an incision can be done just under the arm. Excess skin and tissue are removed. The remaining surface is sculpted around the arm and sutured.
Your surgeon will determine the appropriate procedure at the time of your preoperative consultation.
How do I prepare for this procedure?
During your initial preoperative visit with your surgeon, be prepared to give a complete medical history including all your medications, allergies and previous surgeries. You will undergo a thorough physical examination and blood tests. If you are at or over age 40, an electrocardiogram will be required. Photographs are important aids in planning and performing your Arm Lift. They become a permanent part of your patient record and are taken before and several months after your procedure.
During your consultation, you will be given specific directions to help you prepare for your procedure. Instructions generally include cautions about taking certain medication and drinking alcohol, the shaving process and use of antibacterial soap. You must not eat or drink anything eight hours before your procedure. If you take daily medication, ask your surgeon if it is safe to take before your procedure. If you have any sores on your body, if you have a cold, sore throat or allergic condition, inform your surgeon so you may be examined prior to your procedure.
If you smoke, the likelihood of healing problems and other complications increases. Smokers must stop smoking completely at least two weeks prior to and two weeks after surgery. "Cutting down" is not enough. Complete cessation of smoking is mandatory. You must also stop taking aspirin or diet pills at least 2 weeks prior to surgery.
How long does the procedure take?
Operating time is generally two to three hours depending on the scope of your specific situation.
What form of anesthesia is used?
General anesthesia is used for all surgical procedures and is performed by a Professional M.D. Anesthesiologist.
Can I return home the same day?
Yes, though it will be necessary that you have someone to pick you up after the procedure, take you home, and stay with you for at least 24 hours.
All Patients must schedule check-up appointments for the following times:
1 day
1 week
2 weeks
1 month
3 months
6 months
1 year
How long before I can return to normal activity?
You should be up and moving the day after surgery. You may be sore for a few days after the procedure. You will be able to perform normal daily activities after four or five days. Athletic and rigorous activities can be engaged in after about four weeks. If you have a question regarding activity, be sure to check with your surgeon.
Take the next step: call us at (954) 565-7575 or toll-free at (800) 274-LIPO today to schedule your appointment at the South Florida Center for Cosmetic Surgery.
*Disclaimer 
Individual results vary. Client Testimonials are based on personal experience and are the opinion of individual clients. Any claims made on this website are intended to provide information about procedures provided here. Realistic Individual results will be discussed with you based on your information with an initial consult with a doctor or health care professional provided for your free consultation. The information provided is NOT intended as medical advice and is for your general knowledge only.